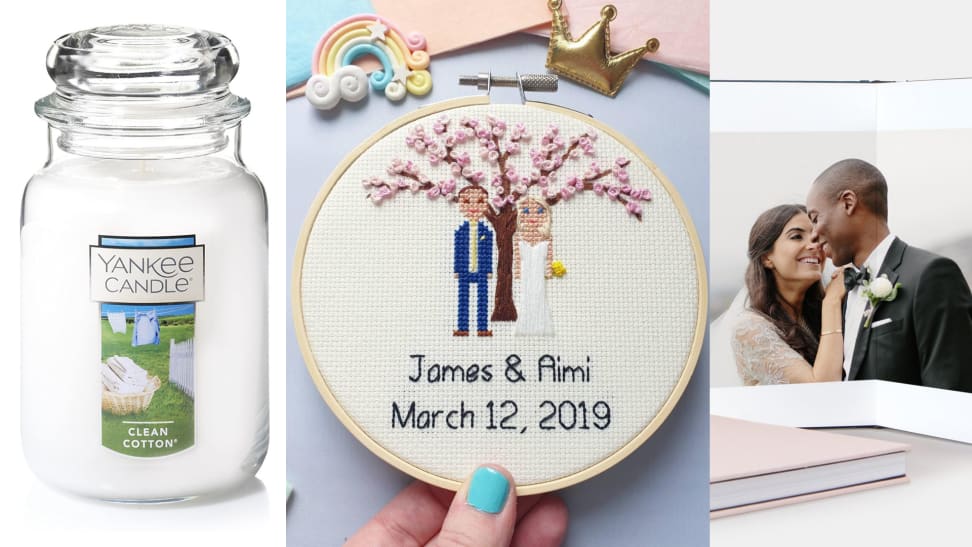 — Recommendations are independently chosen by Reviewed's editors. Purchases you make through our links may earn us a commission.
The traditional 2nd year wedding anniversary theme is cotton, which represents interconnection, strength, and an everlasting bond. Are you wondering how to portray your love with an amazing gift, but still stick to the theme? We have a variety of recommendations for your 2nd year anniversary gift that shows you really know who your partner is—and the gag-gift toilet paper roll isn't one of them.
We've curated a gift guide for you to choose a special gift for your partner for your 2nd wedding anniversary with gifts ranging from modest trinkets to lavish gestures. Whether you're thinking of buying them a beautiful blanket or a framed memory, we have a variety of products, some that we've even reviewed and tested ourselves. Rest assured that on your second anniversary, you'll be sure to impress with a gift from this list.
1. For the darner and yarner: Darn Good Yarn subscription boxes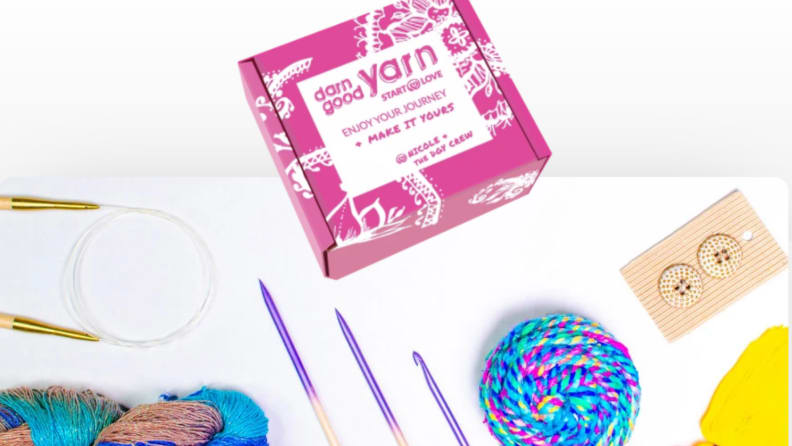 As one of our favorite subscription boxes, this craft box comes with patterns (crochet and knitting), yarn, and a mystery gift. If your loved one does other crafts with beads and fabrics, Darn Good Yarn has subscription boxes catered for those crafts and sent out monthly as well. This is the perfect ongoing gift for the crafter in your life.
Get Darn Good Yarn subscription box starting at $20
2. For the party-thrower: Cotton napkins
For someone who's always throwing fancy dinner parties, they probably can't get enough quality napkins to go around. These multicolor cotton napkins would look beautiful with clean white plates on a vast dining table or on a simple bistro table for two, so you can't go wrong. Or if you want to keep it simple, buy these for a bistro table and set up a surprise brunch for your anniversary. This set comes from Food52, one of our favorite places to shop for kitchen goods.
Get Set of 6 Cotton Napkins from Nordstrom for $45
3. For the traveler: A fill-in map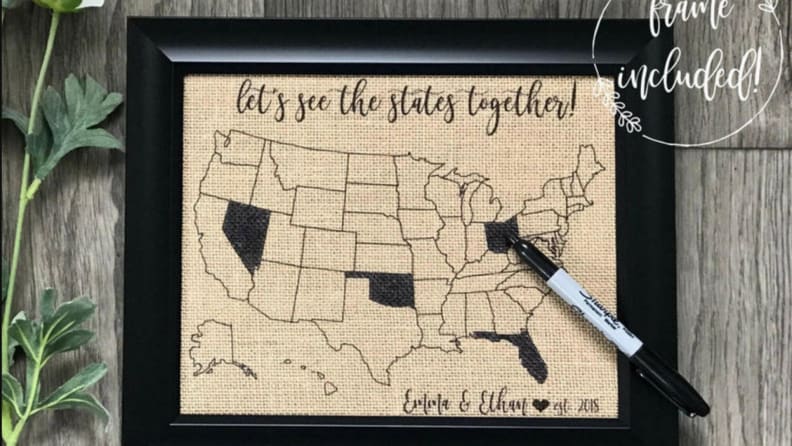 This gift allows you to stay on theme while gifting a map both of you can use together! With this, you can keep track of all the states and vacations you've been to and been on together. Your names and the year you both met can be displayed on the bottom of this framed burlap map, making it unique for your 2nd anniversary.
Get the Burlap Pin Map from Etsy for $45
4. For the one who's always chilly: Flannel sheets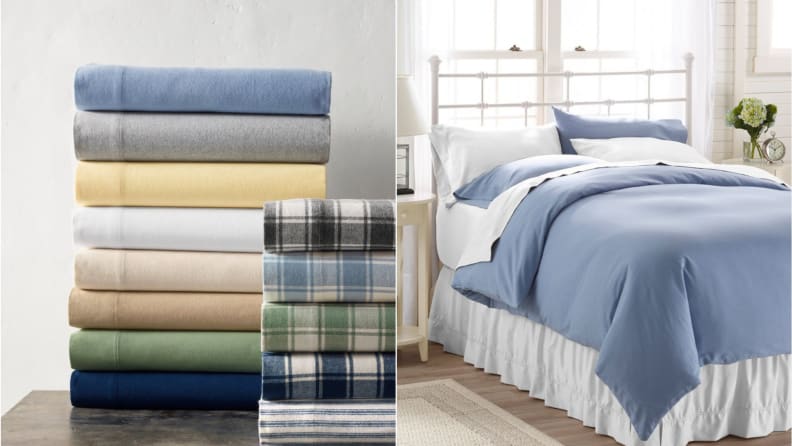 This ultrasoft flannel sheet set will make both of your nights together cozy and just as snuggly as can be. These sheets come in a variety of colors, so you can pick which color is best for your loved one. No matter the color or size, however, they will stay as soft and warm as the 777 5-star reviews claim.
Get the Ultrasoft Comfort Flannel Sheets from L.L. Bean starting at $99
5. For the candle-lover: Cotton clean scented candle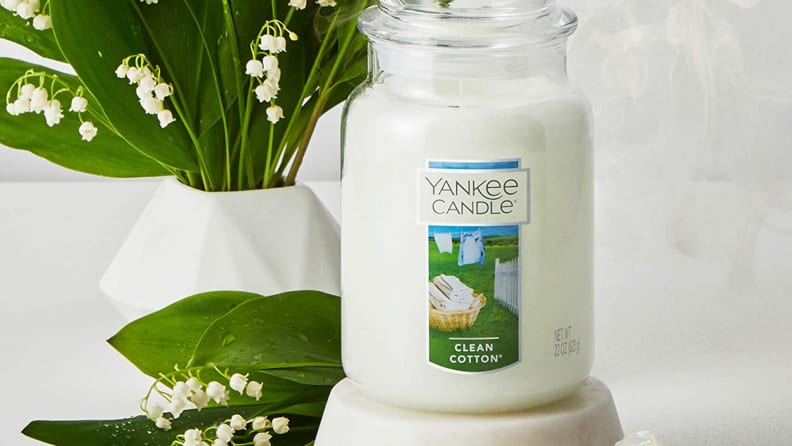 This is as close as it gets to making a joke about cotton, but you still get to give your significant other a nice 2nd anniversary gift! This Yankee candle has the soft, clean scent of freshly done laundry with a hint of lemon. It's a Yankee candle favorite with over 22,000 reviews and 4.6 stars—perfect for someone who loves candles and the smell of a clean house.
Get the Yankee Candle Large Jar Clean Cotton from Amazon for $929.50
6. For someone who loves to chill at home: Bathrobe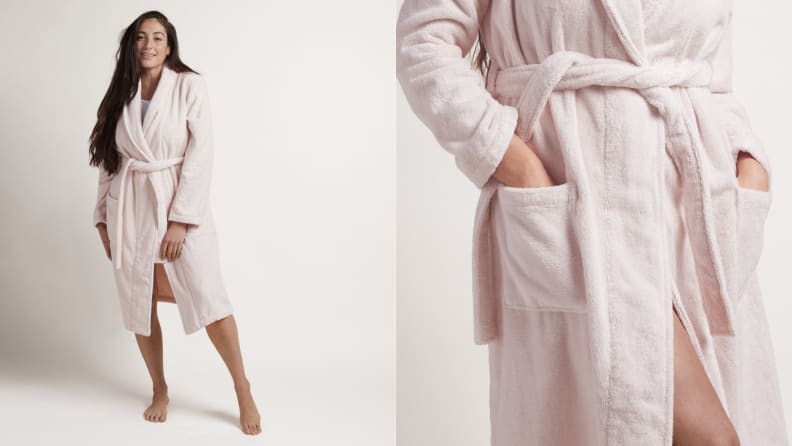 The best thing someone can relax in at home is in a super soft, plush bathrobe. We have a list of the best bathrobes out there, but the top-rated is Parachute's classic bathrobe made of 100% Turkish cotton. It might be a tempting gift to steal every once in a while after you give it to your significant other.
Get the Classic Robe from Parachute for $99
7. For the one who's always planning ahead: Financial planner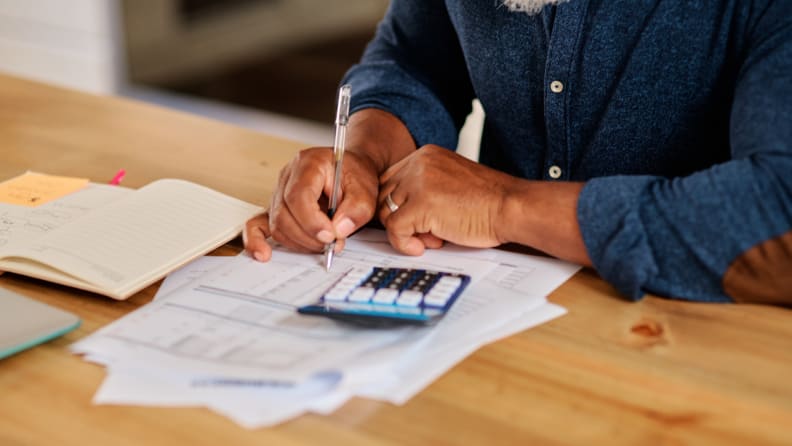 It's easy to pull the "money is made out of cotton, so here's some cash" joke. Instead, hire a financial advisor to plan something long-term: retirement, a big vacation, or how to plan on buying your dream home together. It's incredibly romantic to make long-term plans with a partner and think about the dreams you can accomplish with each other's support, and this is all with the idea that you can plan ahead now to have an amazing future.
8. For someone still nostalgic about the wedding day: Framed first dance song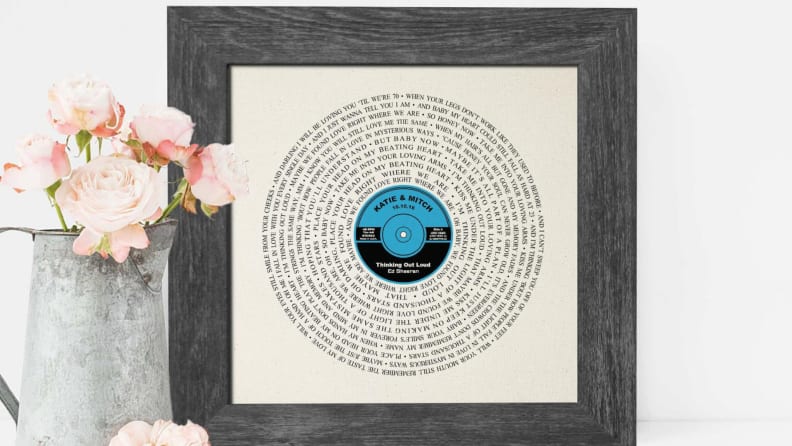 Is your significant other still talking about your first dance together? Maybe still playing that song from the wedding? This gift is beautiful framed artwork made to look like a minimalist vinyl record with the words of your first dance song. It comes in multiple sizes and frame colors, so you can pick the perfect combination for your loved one with your names, song title, and wedding date printed in the center of the record. Maybe with this, they'll play that song a little less.
Get the First Dance Song Gift from ChudoffCottonGifts for $29
9. For someone who's still a kid at heart: Super comfy bean bag chair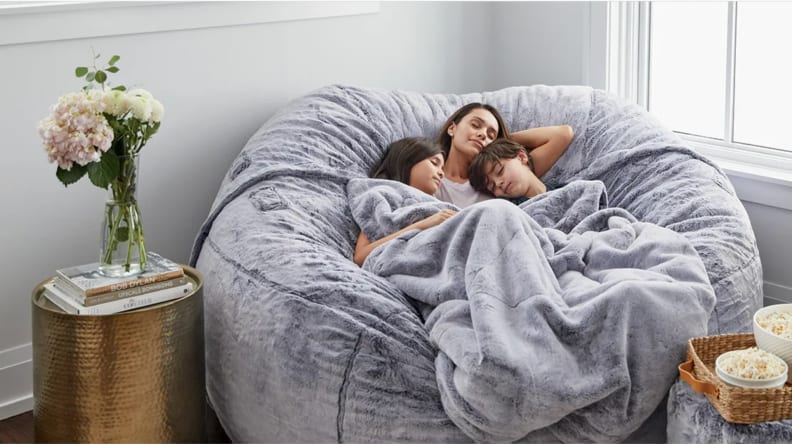 If they're always looking for the best place to snuggle up at home, the Lovesac is the ultimate bean bag chair for adults and a luxurious cotton anniversary gift for your partner. It comes in various sizes, and reviews attest to their plush comfort. One reviewer saying it's like "being hugged by a cloud." You can get a Lovesac that just fits your partner, or one that fits the whole family—up to four people.
Get the Lovesac starting at $900
10. For the home chef: Cotton apron
Buy this and you'll surely get more home meals from your husband or wife! This apron from The Reluctant Trading Experiment is 100% cotton and comes in a variety of colors. Simple and clean, this apron will surely make your significant other feel like a professional chef in your kitchen at home on their second anniversary with you.
Get the Apron from The Reluctant Trading Company starting at $29.50
11. For the home designer: A colorful rug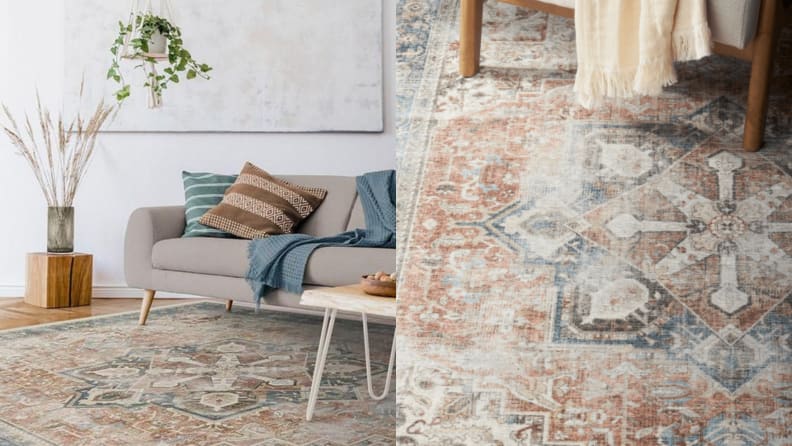 If your partner is always thinking about redecorating, redoing, and redesigning, the rugs at Ruggable make for a stunning addition to the home. They not only have an incredible range of designs, but are washable, grip to the floor, and are easy to detach and reattach to the rug pad they come with. Whether your partner prefers a classic, sophisticated palette or a bright burst of color, Ruggable will have a design your significant other will love.
Get the Kamran Coral Rug from Ruggable for $79
12. For the one with a full camera roll: A special photo album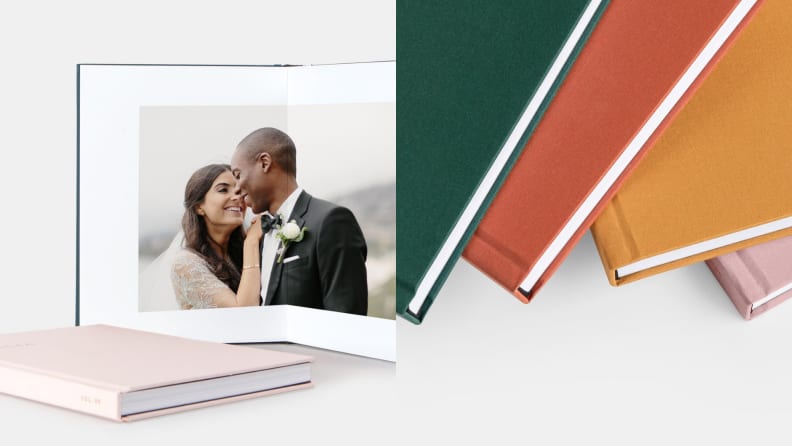 Whether you want to capture photos from your wedding day or just everyday photography from both of your camera rolls, this photo album lays these snapouts beautifully in a panoramic, layflat spread. You can customize the book cover, photo sizes, and the layout of each page in the book, making it extra personal as a gift for your husband or wife.
Get the Layflat Photo Album from Artifact Uprising for $149
13. For the couch snuggler: The Barefoot Dreams throw blanket
Do you always find yourselves snuggled up on the couch, day and night? This blanket would be a great gift that you might end up eventually sharing. The Barefoot Dreams throw blanket is a popular blanket among celebrities, including Chrissy Teigan and Sarah Jessica Parker. Super soft and super stylish, it's the perfect gift if your sweetie needs a cozy item to cuddle up with.
Get the Barefoot Dreams Cozychic Throw Blanket from Nordstrom for $147
14. For someone who hates being in bare feet: Sheepskin slippers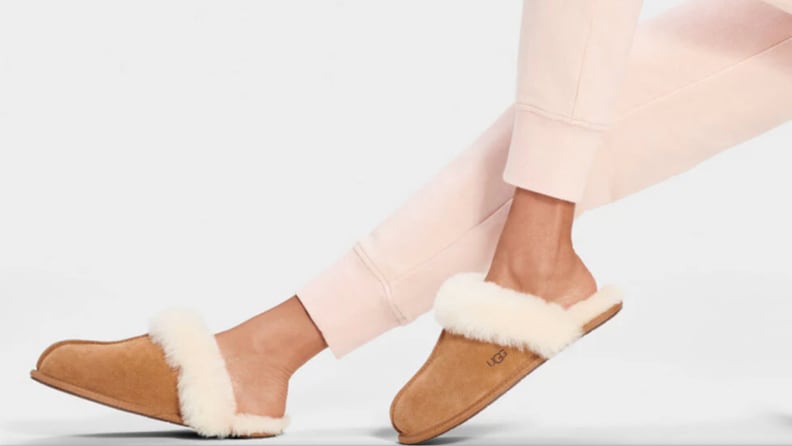 You can't go wrong with sheepskin slippers. Reviewed has looked at the best, and if you want to go above and beyond, Ugg's have been proven to be durable, cushioned, and even secure to walk around on slippery floors. With this two-year anniversary gift, your significant other will be walking on air in no time.
Get the Scuffette II from Ugg for $90
15. For the person who likes to keep it simple: An amazing cotton t-shirt
Everyone can use plain cotton t-shirts, but why not get the best one? For a cotton anniversary gift, you can look through our cotton t-shirt guides for men and women and pick depending on what your partner prefers for this fashion staple: durability, opacity, or shape.
16. For the gym-goer: Durable duffel bag
Is your sweetie addicted to the gym? Make sure they have a great duffel bag to carry their clothes and hydration needs. One reviewer claims that this bag has survived the bottom of a boat with camera equipment inside, so whether your partner wants to use this for a seafaring adventure or just protect their gym equipment, this bag will do it.
Get the Panga Submersible 50 Duffel from Half Hitch for $299.99
17. For someone who loves handmade products: Family portrait cross stitch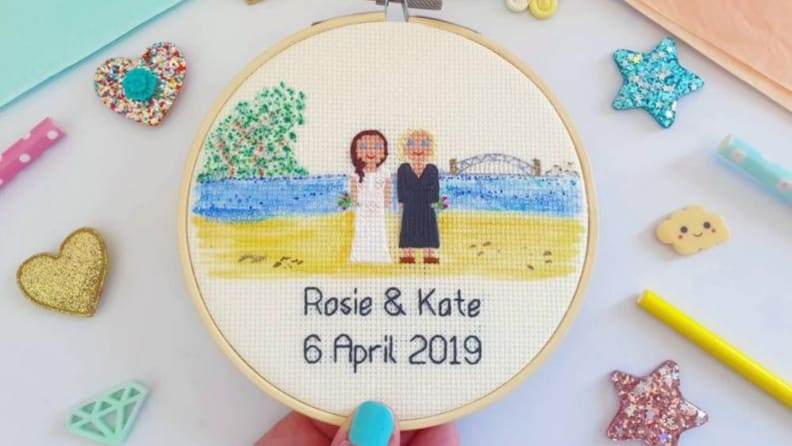 If they already have enough family photographs, this family cross stitch is the perfect alternative. You can customize the cross stitch to have multiple people, and you can even add your pets to the mix. The centerpiece will be your anniversary date at the bottom.
Get the Family Portrait Cross Stitch from SewCrossHandmade starting at $18.24
18. For someone who needs better sleep: A weighted blanket
The weighted blanket has been a total hit, and Reviewed has you covered if you're thinking of purchasing one as a second anniversary gift. The popular Gravity Blanket reduces stress, improves sleep quality, and comes in three colors. The Gravity Blanket is easy to clean, too, so your partner doesn't have to stress.
Get the Gravity Blanket from Gravity Blankets
19. For the boho king or queen: An insanely cozy hammock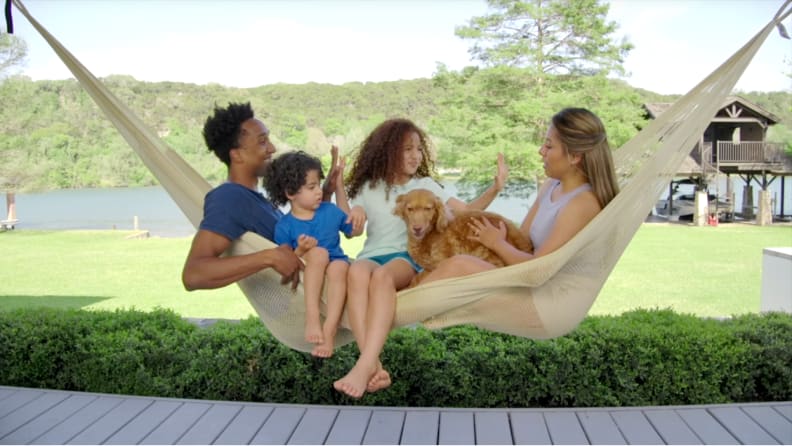 Maybe your partner just loves hanging out indoors or outdoors: this hammock is a perfect alternative to the couch. You can pick a hammock that suits their interior design and style—whether it's bright and colorful or neutral and classic—and choose between the classic style hammock, which holds up to 400 pounds, or the family style, which holds a whopping 550 pounds.
Get the Big Sur Hammock from Yellow Leaf Hammocks for $199
20. For the fashion designer: Lightweight socks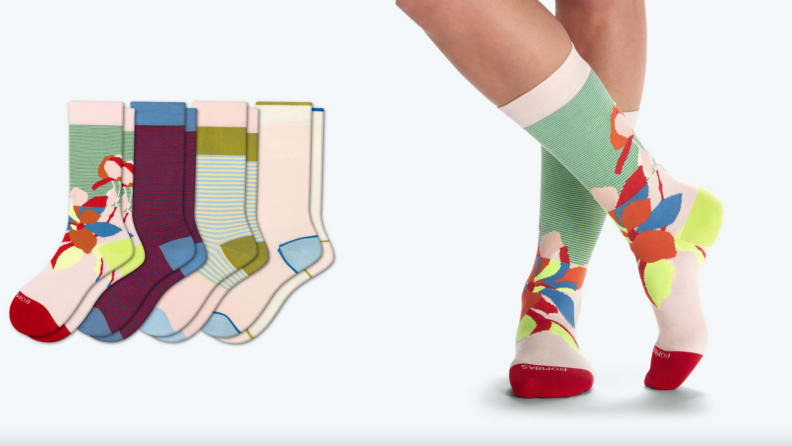 Keep it simple: for the woman who is always dressing up, these dress socks are for her. They come in classic neutrals, floral stripes and color blocks. We tested and loved Bombas. Reviewers have called these socks utterly comfortable and long-lasting. These would serve as a perfect and simple second anniversary gift for someone who is always wearing business casual, or who loves knitted socks.
Get the Women's Lightweight Calf Socks from Bombas for $53.20
21. For the art collector: Macrame fiber art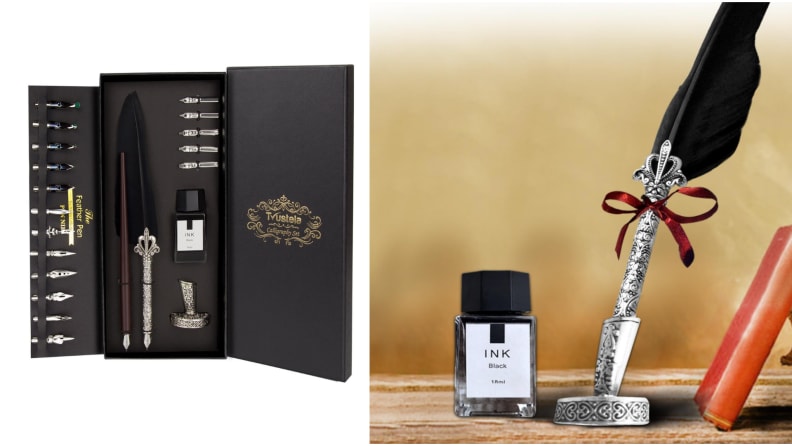 This unique wall hanging would serve as a beautiful statement piece for the bedroom or the living room. This dip-dye fibre tapestry fills the room and will fit anywhere with its neutral, gray-sea colors. If your partner needs a space to fill with art or a bed without a headboard, this is the perfect cotton anniversary gift for them.
Get the Calligraphy Set for Beginners from Trustela for $21.59
22. For the traveler: A durable backpack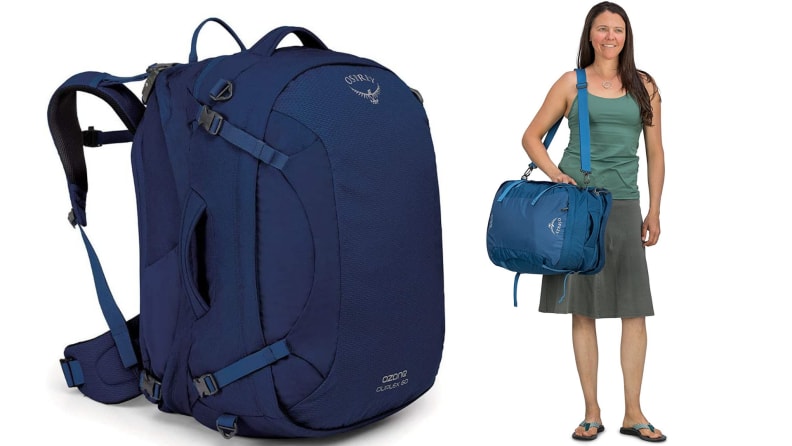 Maybe your loved one is always going on faraway adventures: buy them a durable, spacious travel backpack. Travel backpacks are different from hiking backpacks in that they function with the goal to hold more stuff and organize that stuff in a smart way. The Osprey Ozone Duplex 65 Men's Travel Pack and Osprey Ozone 60 Women's Travel Pack were the top tested travel backpacks. They won't weigh the user down even when fully loaded and are intelligently designed to keep what's being carried—and the carrier—stable. It's a big backpack, so keep in mind this wouldn't be a backpack for daily commutes, but intense, far-off adventures.
Get the Osprey Ozone 65 from Amazon for $220 or the Osprey Ozone 60 for $219.95
23. For the napper: The perfect pillow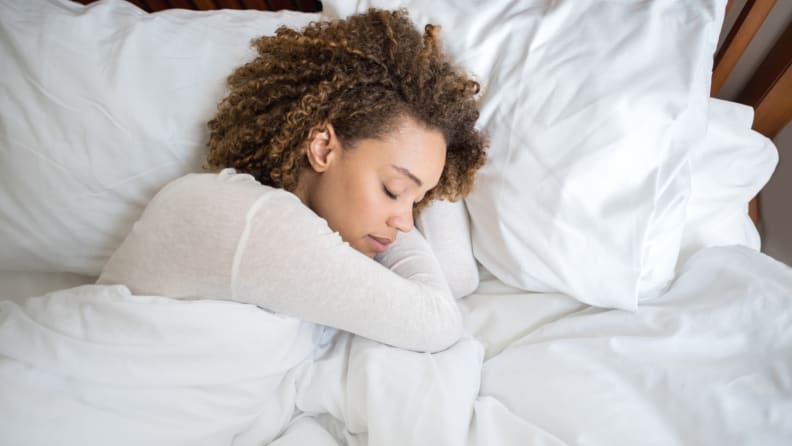 Picking the perfect pillow can be a challenge, but you know your partner best and with our recommendations, it'll be easier than ever. Whether it's a pillow for a stomach sleeper, a side sleeper, or a back sleeper, we have you covered. Your partner also probably likes it soft and fluffy or firm, and our reviews have tracked these details so they'll be sleeping comfy.
24. For someone with a sweet tooth: A cotton candy machine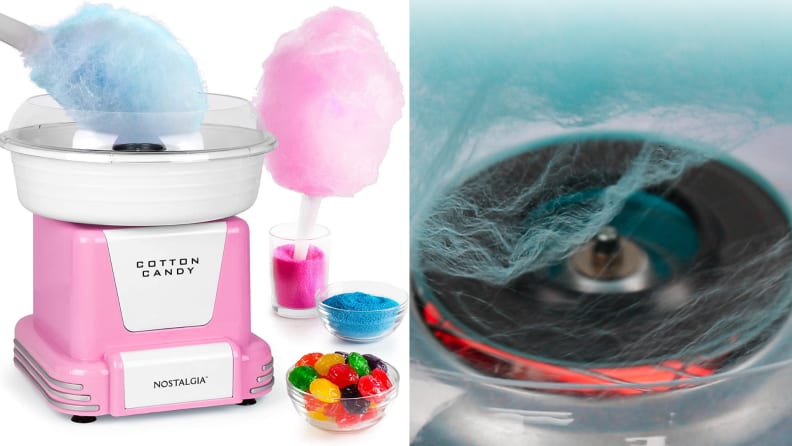 A great nostalgic cotton anniversary gift to make a small carnival at home is a cotton candy machine. This cotton candy maker allows you to make cotton candy from your favorite hard candies or traditional flossing sugar. The machine also has a cute retro design in a variety of retro colors, so it will look stylish on any countertop.
Get Original Cotton Candy Maker from Amazon for $49.99
25. For the one who loves monogrammed towels: Custom throw pillow
Instead of gifting them with another set of monogrammed towels, get your significant other a customized throw pillow from Minted. You can customize this pillow with a photo of you both, a beautiful monogram, or one of the many other options to choose from on Minted's website. These pillows come in three sizes and two kinds of materials: classic cotton canvas or luxury linen.
Get customizable pillows from Minuted for $44
26. For the ASMR lover: Bluetooth sleep headphones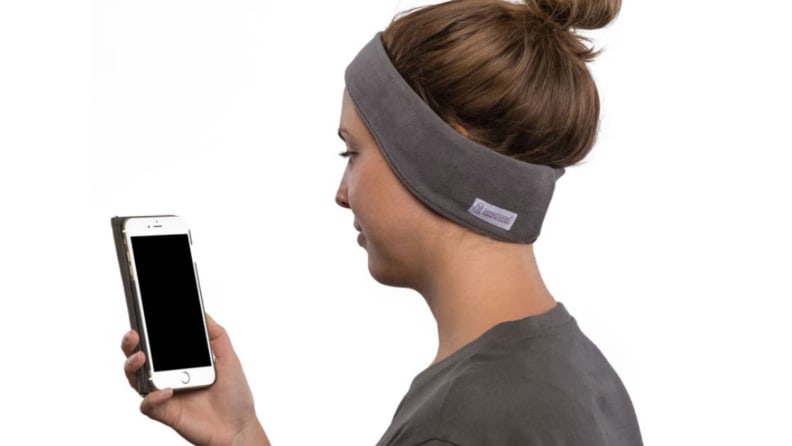 Whether your partner loves listening to ASMR before going to bed or sometimes suffers listening to you snore, these bluetooth SleepPhones will help them sleep like never before. These headphones are designed for comfort with a machine-washable fabric fleece headband and last 12 hours at full charge. Also—they stay comfortable for side sleepers all night long.
Get the SleepPhones for $99.95
27. For someone who wrote their own vows: Wedding vows calligraphy arts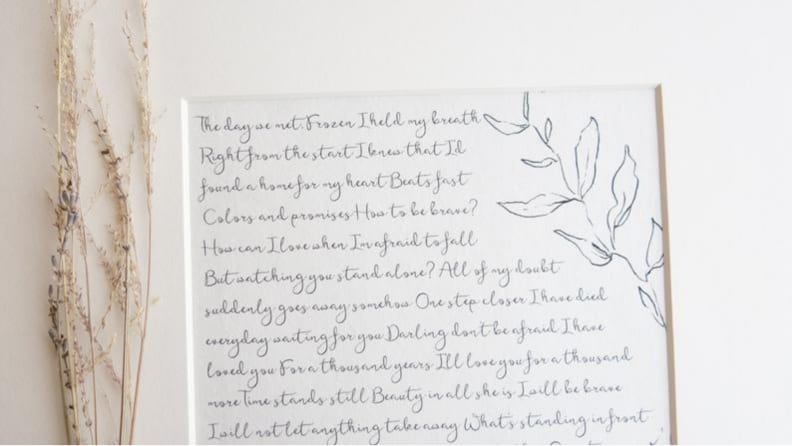 Give them a reminder of what you promised on your wedding day with a custom calligraphy print of your wedding vows in this beautiful 2nd anniversary gift. Made on handmade cotton paper, the artist will personalize this print with your approval and be sure it's made with your partner in mind. They also accommodate custom requests to make this piece unique and extra special.
Get the Wedding Song or Vows Art from PrettyandShine for $28
28. For the woman who loves to sleep until morning: Cozy pajamas
With over 1,000 reviews, rest assured that your wife will love this pajama set: not only are they comfortable, but they look stylish enough to wear for a Zoom meeting. Reviewers claim these pajamas are unbelievably soft—similar to silk—and have a roomy feel that makes them want to wear the Moonlight Pajamas all day.
Get the Moonlight Pajama Short Set from Nordstrom for $49
29. For the guy who loves a deep night's rest: Incredibly comfortable pajama shorts
These pajama shorts are so comfortable, multiple reviewers have said they've bought more than one pair. These shorts keep breathability and temperature in mind and are made with beechwood fabric and spandex. Beechwood is 6x more breathable than cotton (although we still think this is a great cotton anniversary gift!) and overall, this sleepwear is designed with comfort in mind.
Get the Sleep Shorts from Dagsmejan for $89.90
30. For someone who loves luxurious baths: Bath towels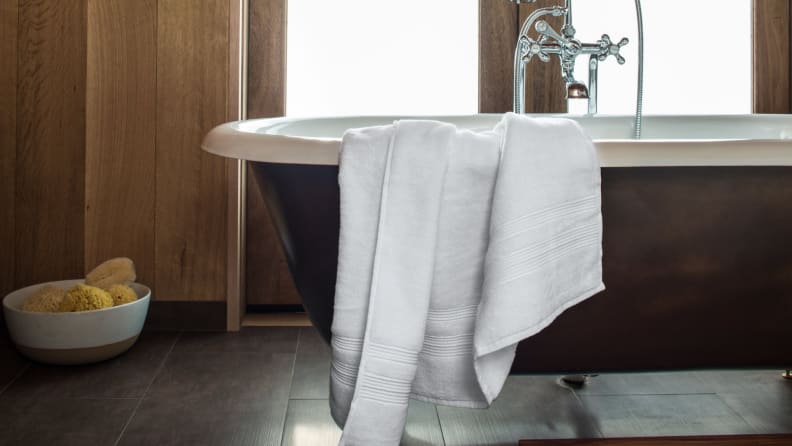 The next best thing about getting out of a bath is wrapping oneself up in a big, soft bath towel. If your sweetie loves taking baths after a hard day, think about buying an incredible bath towel set to make the experience that much better. Parachute's towels are undoubtedly the most luxurious cotton anniversary gift, with reviews calling the Turkish cotton towels plush, luxurious, and soft.
Get Classic Towels from Parachute for $29
The product experts at Reviewed have all your shopping needs covered. Follow Reviewed on Facebook, Twitter, and Instagram for the latest deals, product reviews, and more.
Prices were accurate at the time this article was published but may change over time.