If your husband is anything like mine, shopping for a Father's Day gift is no easy feat. Gifts are just not his thing. It's as simple as that. If he feels like he needs something, he picks it up. And he doesn't expect gifts for any holiday which can make it tricky for his wife, moi, a woman who loves to give gifts and the kids (they get so excited to shop for dad). Since the dad here loves skiing and the mountains, we tend to stick to Father's Day gifts with a ski dad theme.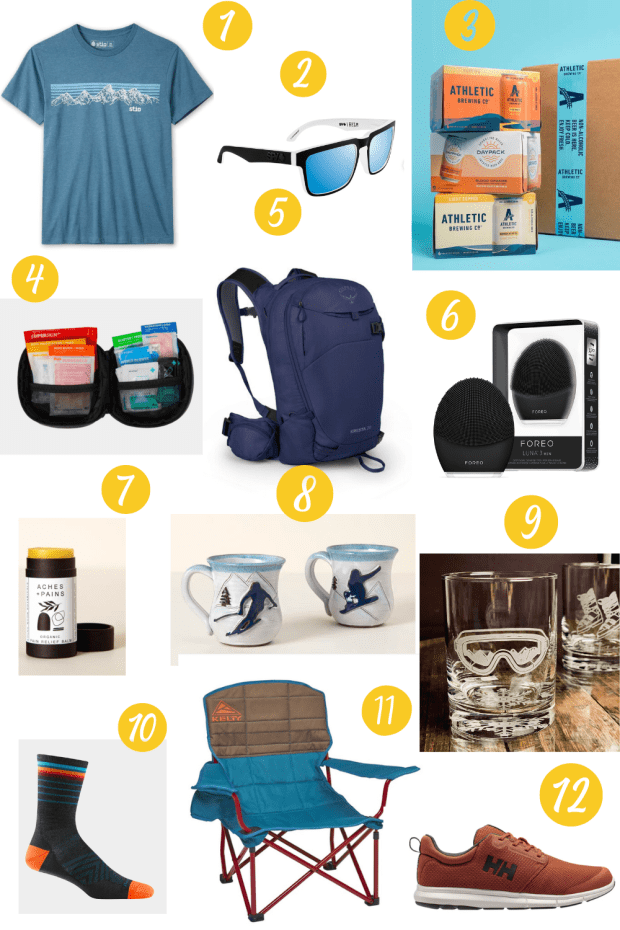 Father's Day Gift Ideas for Ski Dads
He's not a regular dad...he's a ski dad! We've got a dozen ways to celebrate the outdoorsy guy in your family. These mountain-friendly picks will be sure to put a grin on dad's face. 
Let's Celebrate Ski Dads
You can see the picks that I'm sharing today are not your average Father's Day gift ideas, so I know any one of them would put a smile on his face. You'll definitely find something for every kind of ski dad among these ideas! Those wonderful fathers in our lives deserved to be celebrated for all they do to make mountain memories happen.
MORE FATHER'S DAY IDEAS
PIN IT!
Use Pinterest to save your favorite gifts for Father's Day. Be sure to follow our Fathers Day board here.