A delicious kid-friendly cookie recipe and ideas to get the kids involved.
I love when my kids help me in the kitchen. But, having kids in the kitchen takes twice as long and let's be honest, it can be a messy business too. I'm getting them involved with some kid-friendly and yummy recipes like this caramel chocolate chip cookie recipe.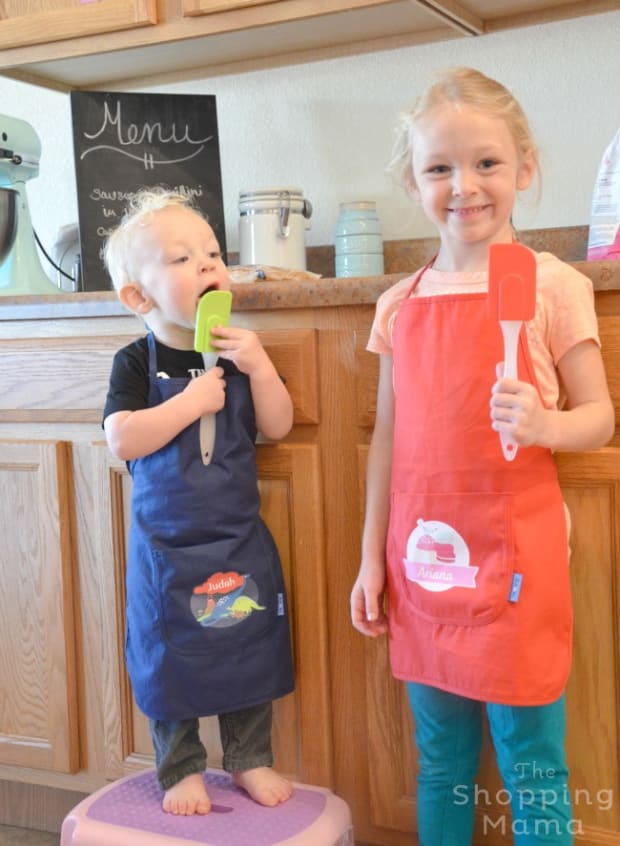 Keep kid's clothes protected with a cute, personalized aprons. Not only do these bright aprons keep their clothes spill free, but kids will feel extra special when they get to put on their apron and come help cook something with you.
As soon as my kids saw their new aprons, they were so excited! They wanted to jump right into the kitchen and bake something right away! We decided that we would test out their new aprons with a kid favorite sweet treat, cookies!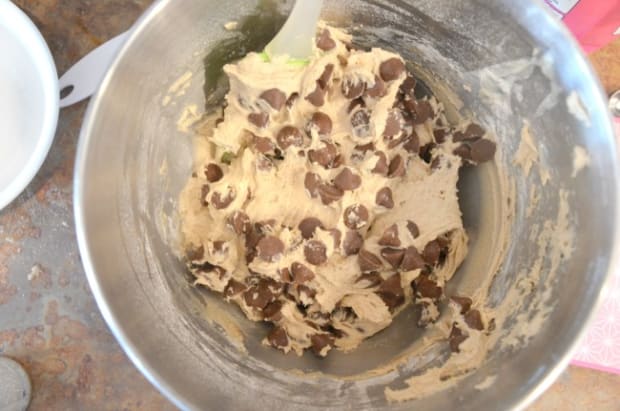 Ariana and Judah loved getting messy in the kitchen with their new aprons. At one point Ariana spilled some flour and said "Whoops! At least I have an apron on!" Yes, thank goodness for that! Plus, they look so darn cute in them!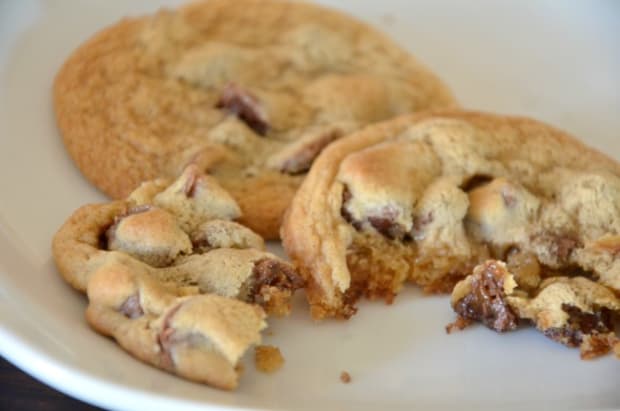 Caramel Chocolate Chip Cookies Ingredients
1 1/2 cups all purpose flour
1 stick butter
1 cup light brown sugar
2 eggs
2 tsp vanilla
1/2 tsp baking soda
1/2 tsp baking powder
1/4 tsp salt
1/2 tsp cinnamon
1 package Toll House DelightFulls caramel filled chocolate chips (9 oz)
Caramel Chocolate Chip Cookies Directions
Let the kids mix together the wet ingredients - softened butter, eggs, and vanilla.
Add in brown sugar. Mix in stand mixer or with a hand mixer.
In a separate bowl, mix the dry ingredients - flour, baking soda, baking powder, cinnamon and salt. Slowly add the flour mixture in with the wet ingredients.
Gently fold in your caramel filled chocolate chips. Scoop a tablespoon size amount on non stick baking sheet.
Bake at 375 for 9-11 minutes. Let cool on wire racks. Enjoy!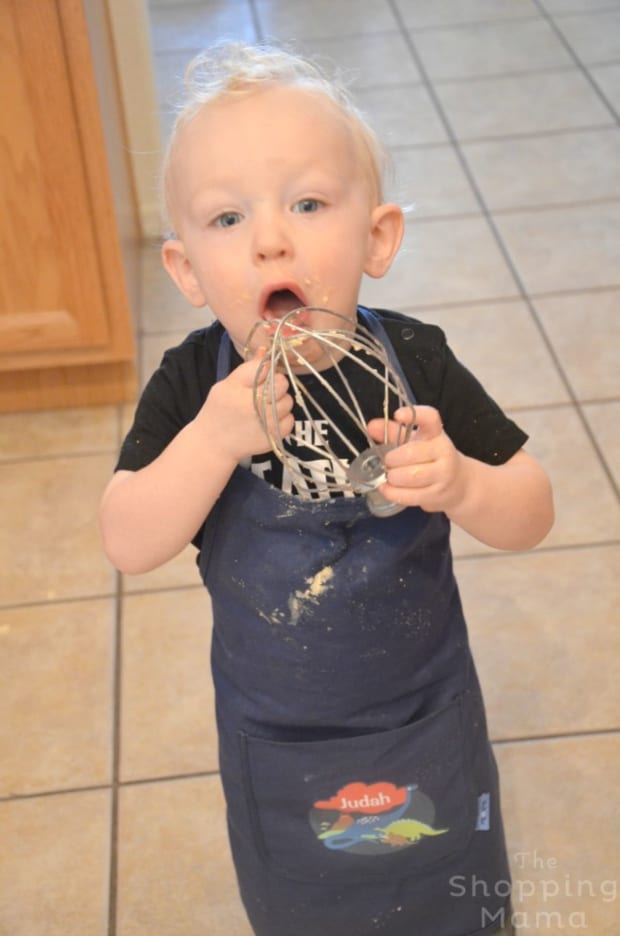 MORE FOOD FEATURES FOR YOUR FAMILY FROM MOMTRENDS
PIN IT!
Use Pinterest to save your favorite recipes. Be sure to follow our Kid Food Pinterest board here.