Gunstock has loads to offer ski families from the East Coast and is a wonderful independent mountain.
My journeys to ski New Hampshire started almost a decade ago. When I had a young ski racer, she qualified for a regional championship race at a mountain called Gunstock. It sounded exotic and steep! We were used to our tiny little hill in Connecticut and then skiing the powder out West. This was definitely going to be an adventure. It turns out, Gunstock Mountain in New Hampshire is a hidden gem and perfect for a New England family ski trip.
Related: Plan a family King Pine ski vacation
We packed up the Volvo and headed north. It's a long haul from New York City. The races were a huge success. I was so impressed with the mountain and the people who organized hundreds of young racers. But more than the event, the mountain did not disappoint. It's got loads to offer families from the East Coast and is a wonderful independent mountain.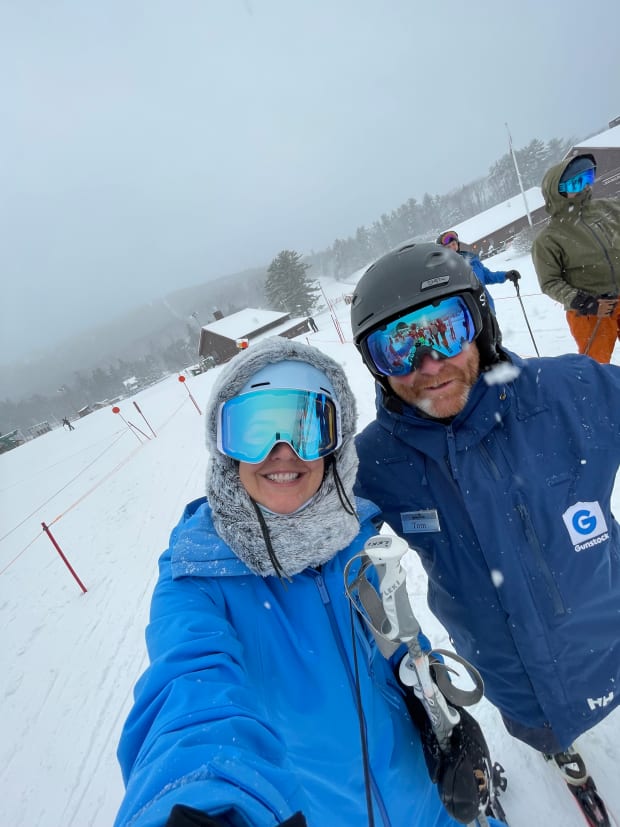 Gunstock History
New Hampshire is full of ski mountains and snowsports are in the state's DNA. Recently the big guys, Alterra and Vail, have been gobbling up the Granite State's resorts, but Gunstock is an unlikely one to go corporate, because it is owned by the community. 
The mountain was constructed in 1937 by the Works Progress Administration and is owned by Belknap County. The mountain came to be thanks to FDR's "New Deal" and it's been a beloved part of the community ever since.
In 2022, we saw Gunstock make national headlines when the GM and a large chunk of the management team walked off the job in protest to the Gunstock Area Commission to whom they reported. Some political funny business was brewing and the strong-willed mountain leadership was having none of it. The walk-off resulted in an overhaul of the commission and a return to normalcy on mountain. The libertarian streak runs deep in this state!
During my recent visit, it was hard to notice that the mountain had suffered from this boardroom brawl. Operations were running smoothly and the mountain was looking excellent thanks to a foot of fresh snow.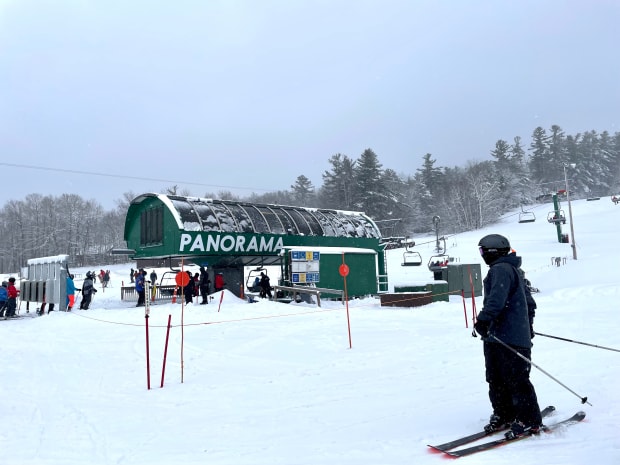 Skiing Gunstock
Parking is free and plentiful. I like to arrive early to avoid long walks to the lifts. In the historic lodge, there a place downstairs to get your boots on and layer up. The mountain offers free bag storage so please, don't leave your boot bag lying around!
It's best to get your lift tickets in advance. The mountain runs on RFID, so you'll need to make sure your card is activated and ready to go. 
The Panorama quad gets most people up and out in the morning. If you want to start a little slower head over to the other two low-speed lifts, Ramrod and Tiger. My favorite runs were Upper Gunsmoke and Redhat. 
I love the big wide open base area. Yes, walking can be a bit of a schelp to get where you are going, but it's safe and very easy to navigate. Many locals opt to bring a sled to the parking lot to haul gear from the car to the base.
Once at the top, on a clear day you can take in the views of the surrounding lake area. Many city folk keep lake cottages at Lake Winnipesaukee and have discovered that winter is just as fun as summer.
Teens, kids and those who love to jump adore all the terrain parks. On my visits, the ski area is teaming with families. You'll also see a good number of UNH students and retired folks. Truly everyone is welcome. What you won't see: fancy cars and fancy clothes. While families do come in from Boston and other larger cities, it's mostly a local affair.
Gunstock by the Numbers
There's plenty of pitch at this mountain, but not a lot of steep bumps (fine by me). It's also notable, that the first chair lift out East was here at Gunstock.
Gunstock gets an average annual snowfall of 91" of snow per year. That's not a ton. To fill in, there is great snowmaking coverage (up to 90% of the mountain) and the operations team is working to make the snow making more environmentally friendly and efficient. 
Number of trails: 48
Vertical: 1,400 feet (430 m)
Longest run: 1.5 miles (2.4 km)
Lift system: 1 HSQ, 2 Quads, 2 Triples, 2 Surface
Terrain: 12% Novice, 61% Intermediate, 27% Expert
Night Skiing
Ski under the lights and make some cool winter memories. At night there are 22 trails and 5 lifts available, making this a notable option for the after-work crowd.
Night skiing and riding begins at 3pm, which means you can access the Panorama lift and take runs from the summit for the first hour of your evening. Night Operations generally run from mid-December to mid-March. Tickets start at $47 for mid-week and $59 on the weekends for night skiing.
They light up two terrain parks, making this a great spot for teens to play, and on Thursday night, there is an adult race league. There really is something for everyone here.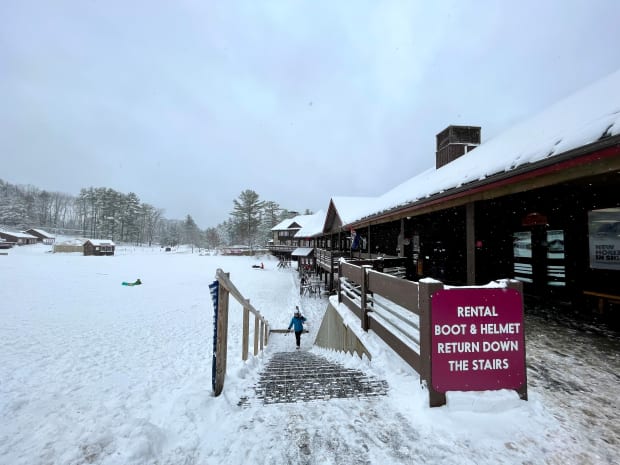 Lift Tickets and Lessons
This is a wonderful place to learn. There's a nice, natural progression to the mountain with plenty of wide runs. Intermediate and advanced skiers will be in heaven on the long groomed runs. For experts, it might seem a bit limited, and there is not a ton of gladed options, but what they do have is well tended to, and easy to access. 
The race program is lauded and run by folks who live and breathe ski racing. It's wonderful place to get your kids started in the sport and you can take it VERY seriously here, or simply improve your skills and have fun.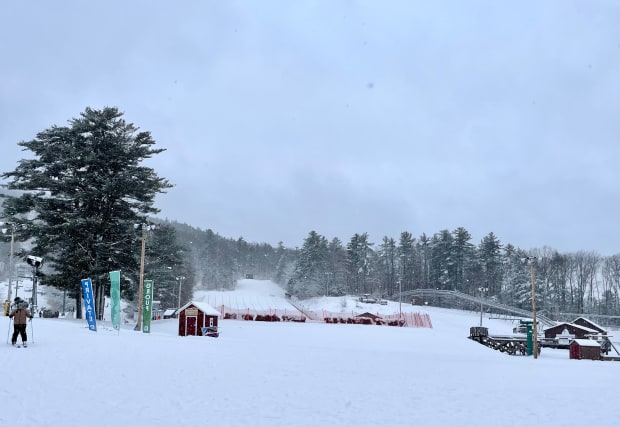 More Fun at Gunstock
In addition to the fun on skis and snowboards, families can get passes to go tubing. The tubing hill is right in the main base area and is a load of fun.
Nordic skiers love this place too. There are miles and miles to explore from the Nordic Center. 
In addition to the regular lessons, Gunstock offers adaptive programs to cater to a variety of abilities. Call in advance to book.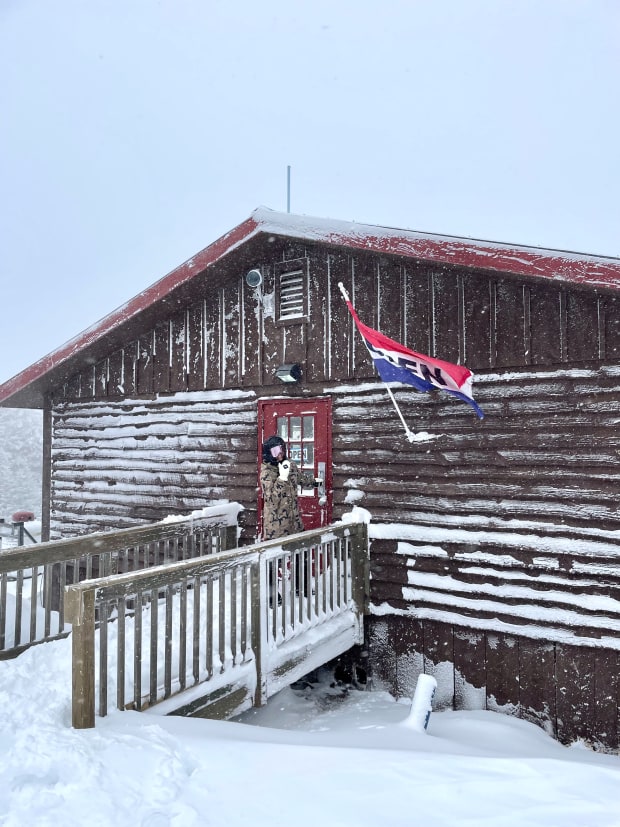 Food at Gunstock
I love the lodge at the top of the lift. It's a perfect spot to grab a cocoa or tea to warm up.
Down at the base, you can get food in the historic lodge or at Penny's pub.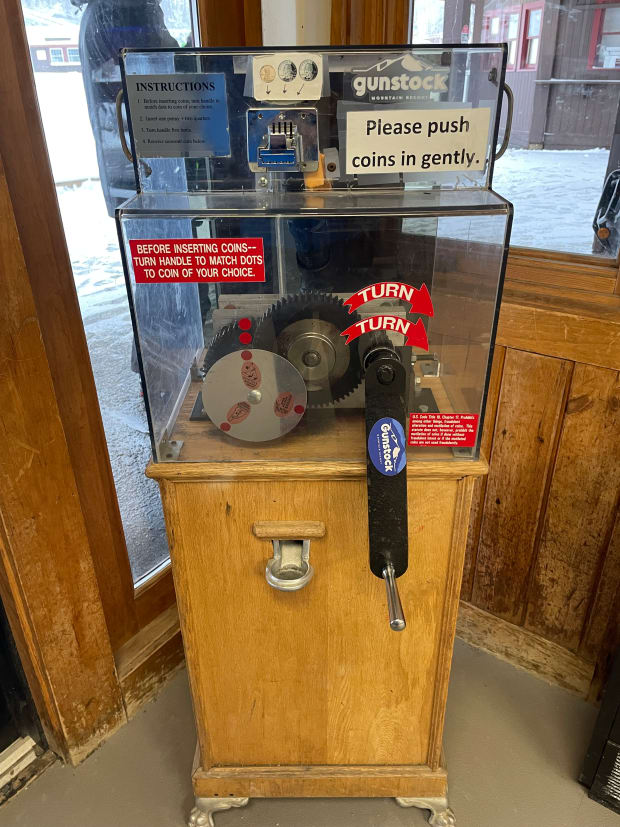 Plan Your Visit
Gunstock is not on an large multi-pass. Get your tickets online at estore.gunstock.com. Day tickets are $87 and there are deals to add lessons, tubing etc. They do limit ticket sales so be sure to plan ahead and secure your lift ticket in advance. Gunstock is not on any multi-pass programs.
The mountain's location is 719 Cherry Valley Rd, Gilford, NH 03249. It's about 90 minutes from Boston.
One big hassle with Gunstock is the lodging. There is no ski-in/ski-out option. Families need to book a vrbo or opt for one of the hotels that are 10-15 minutes away. I find the hotel options fairly grim. I've tried a few, and as my mom says, if you can't say something nice... Lucky for me, I have a friend who lives nearby and I pop in when I'm in town.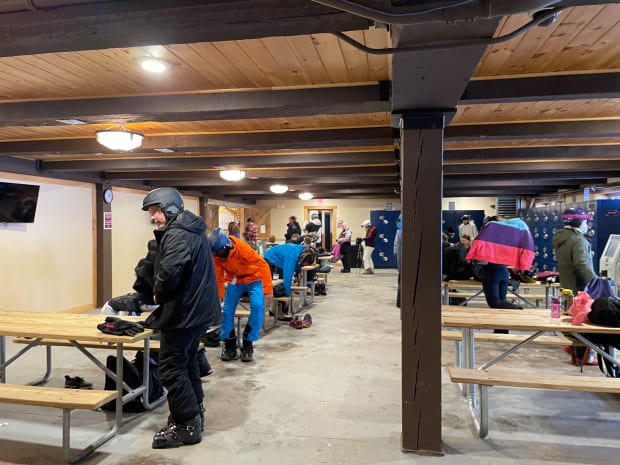 MORE SKIING RESOURCES FROM MOMTRENDS
PIN IT!
Use Pinterest to save your favorite family travel features. Be sure to follow our Ski Moms Pinterest Board.