Spring cleaning the kid's areas means donating and sorting the toys. Ideas on how to stay green and organized.
Are you ready to get rid of clutter this year? Selling old toys might be the answer. There is nothing I love more than watching the joy and amusement on my daughter's face when she opens her holiday presents. This year, family members were super generous but when all of the toys came home I realized that my apartment was getting taken over by the stuff and it wasn't pretty! 
Related: Clever storage solutions for Children's Items 
Options for Donating, Storing and Selling Old Toys
To kick-off the year, I have been trying to get rid of the items that she no longer uses/plays with to either donate them or give them away and for those items that she can't part with (yet), I've been researching storage solutions to make our lives just a little less cluttered. Here are solutions to weed out the old toys to make room for your new collection of holiday goods.
Places to Sell Old Toys
During the summer, stoop sales and yard sales are awesome, but for spring cleaning, these resources are handy. 
FreeCycle is a great service that allows you to connect with people in your community for goods or services. It can also be used to give toys away or sell them.
Once Upon a Child buys and sells gently used toys, clothes and equipment. If your items meet their standards (next to new, good quality, clean and checked for safety standards), you'll get paid right on the spot.
reCrib is an online marketplace where you can sell high-quality baby gear from brands like the Netto Collection, Bugaboo, DwellStudio, Oeuf, Maclaren, Stokke, Graco, Peg Perego and more. This is ideal if you little one no longer needs their crib, high chair, strollers, etc - clearing up a huge chunk of room in your house or apartment. You can also sell toys where brands like Melissa and Doug, Radio Flyer and Breyer were up for sale.
Don't forget about good old eBay and Craiglist. Though I've had hit or miss experiences with them. 
Places to Trade-In Toys
A newer option is Amazon's Trade In Store where you can trade-in more than 8,000 electronic devices including video games, DVDs, textbooks, Kindle's, digital cameras, iPhones, and the iPad in exchange for an Amazon.com Gift Card. The beauty of this program is that you can trade-in an item, use your gift card for another and have it shipped to you within minutes - all with free shipping. To trade-in your old electronics simply visit www.amazon.com/trade-in and search for the items you'd like to trade in.
Facebook often has "Buy Nothing" groups that are organized by zip code. You can offload your goodies and pick up new stuff while being gentle on the environment. I've given many American Girl pieces new homes this way.
Places to Donate Toys
Your local Good Will or Salvation Army are fantastic places to donate anything from books to clothes to old toys. These stores also make it possible for many people to have work as well as purchase items at the fraction of the cost.
For over 10 years, Good Plus Foundation has been supplying families in need with essential gear, clothing and other items. Review their Give Gear guidelines about what items to donate.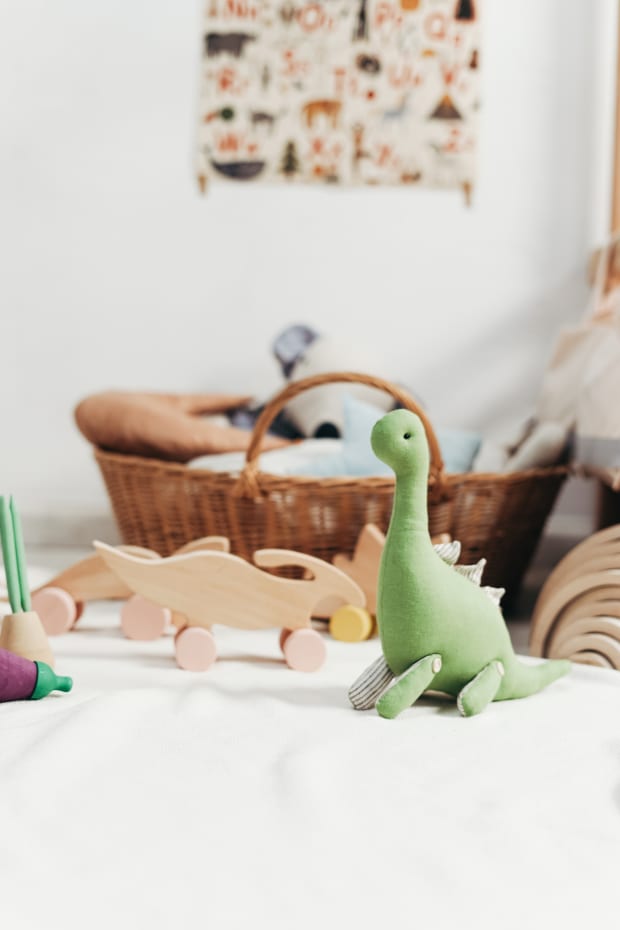 Toy Storage Options
If you can't bear to part with any of your new toys, you can clear up the excess with some handy storage solutions. We've written MANY articles about this topic and yet, we still search for better solutions. 
Here are some of my favorites places to score toy storage devices:
I love IKEA because they have meatballs, just kidding. Mostly because of the affordable design solutions that are also stylish. I have been eying this TROFAST Storage Combination that can neatly storage toys and books and also function as a piece of furniture. I also like the STUVA storage bench that can store your items while also functioning as a small desk. Win-win for functionality!
I love the collection of baskets from Pottery Barn Kids for those toys that are played with almost everyday. Easy access and quick clean-up - gotta love that!
More from Momtrends
PIN IT!
Need more ideas on what to do with the kids? Be sure to follow our Activities to Do with the Kids board on Pinterest here.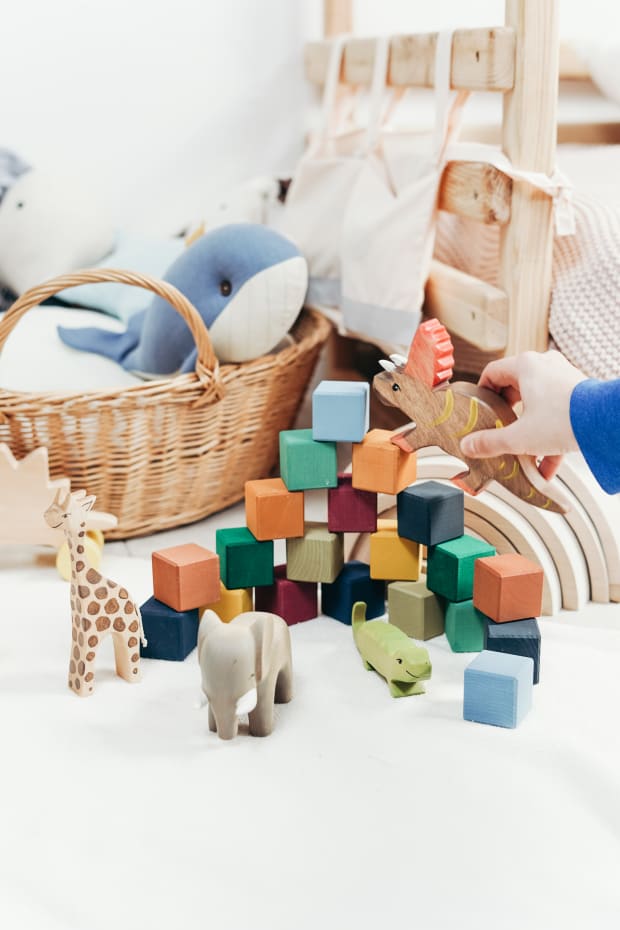 Momtrends was not paid for this post. We are trying to have a more organized and clutter-free!