NataliDoma DIY on YouTube shares with us a cute way to upcycle socks into the cutest baby dolls. It only requires simple materials and is easy to follow.
Materials:
2 socks (nylon and

cotton)

Fillers for soft toys
Thread
Needle

Beads

Scissor 

Pins
Directions:
Thread 1/3rd of the sock from the nylon sock hole. Pull the thread to tighten the thread and tie.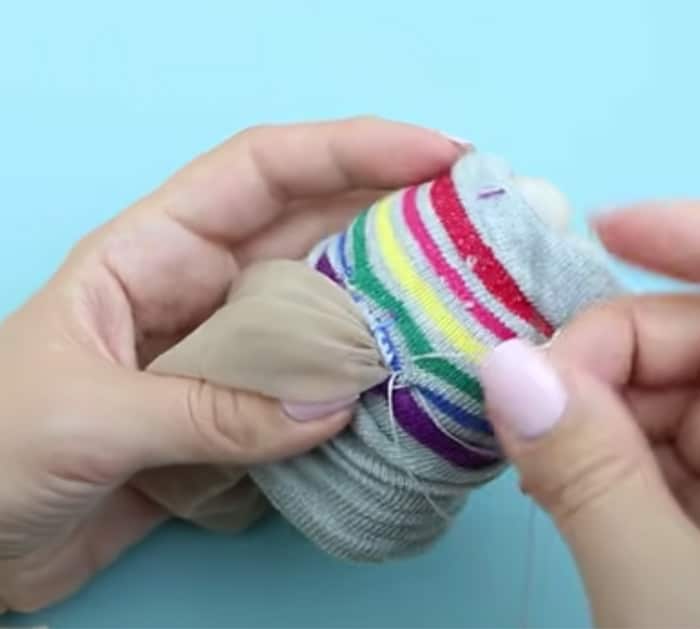 Place the fil fillings inside the sock hole. Tuck the edges of the sock hole together and sew them together using the zigzag stitch. This will make the hole seamless.  Thread and sew between both side edges of the fillings to make the legs and arms of the baby dolls.
Prepare the cotton sock by cutting 14 of the sock from the toe area. Cut a small line from the sock hole to insert the excess nylon sock.   Put the nylon-filled sock inside the cotton sock and insert the excess nylon sock. Sew together the cut line.
Adjust the cotton socks in place for the baby's clothes and sew to secure them. Using the needle, manipulate the baby's body by pinching and pulling upwards.
For the baby's head, cut off the tip of the nylon sock and fill the main nylon sock with filling. Shape the filling into a small ball, tie the excess sock with thread, and sew securely.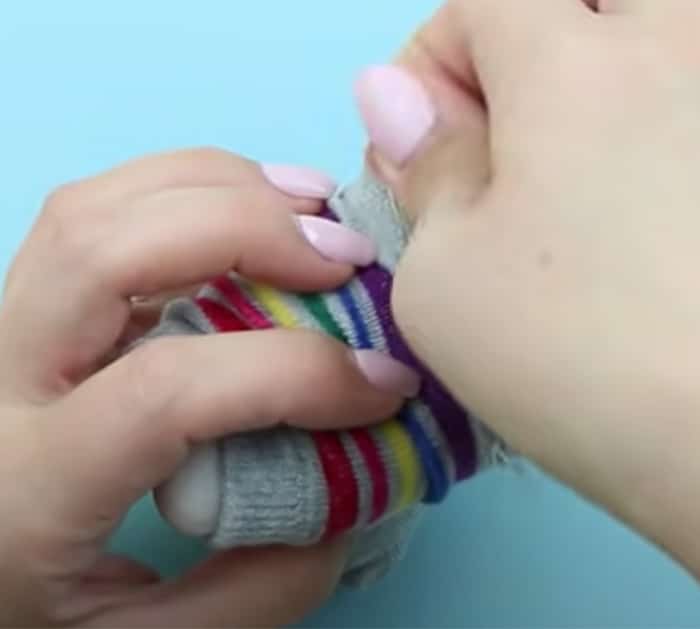 Lay the excess nylon on the face to make the baby's hair. Place the cut cotton sock tip on top of the baby's head as a hat. Place a small ball, filling in the excess nylon sock tip, and sew securely. Cut the extra nylon socks.
Using pins, pin for reference, the baby's eyes, nose, and mouth.  Sew in the small nylon ball for the baby's nose. Sew the beads for the baby's eyes and mouth.  Sew the sock hat in place and add a decorative ribbon on top.
How to Make the Cutest Baby Dolls Out of Socks
The post How to Make the Cutest Baby Dolls Out of Socks appeared first on DIY Joy.