Get ready for the long weekend with our six easy packing tips for summer travel.
Are you traveling this Labor Day? We love that there is still time to experience the best of the warm weather as we wind down and prepare for back-to-school. To help you prepare, we are sharing some great ways to enjoy this long weekend with some easy packing tips. 
Related: 5 tips for easy end of summer entertaining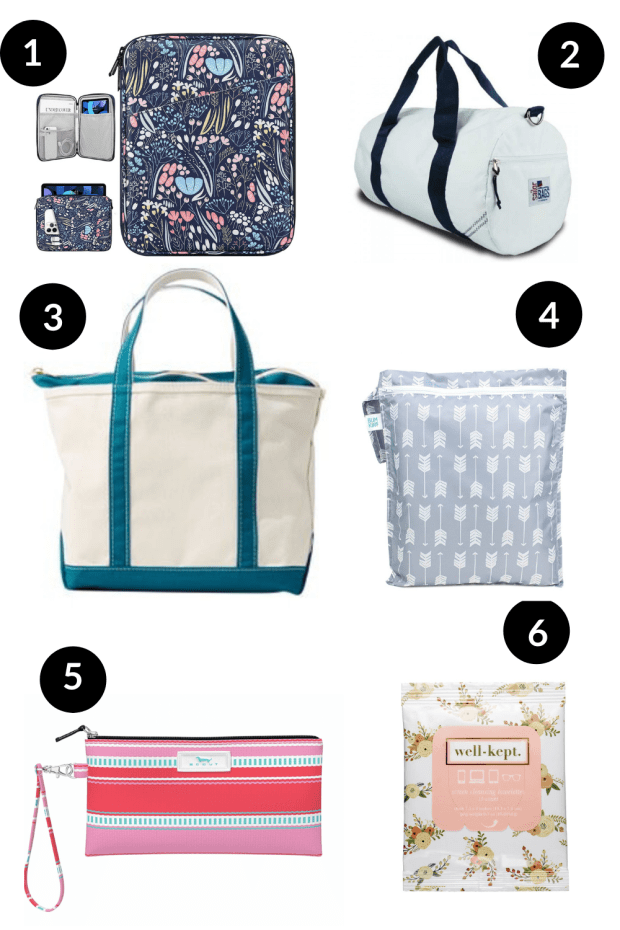 Six Easy Packing Tips for Labor Day
Ditch the hardcover for an eReader/iPad. I sure love reading when I travel, but I don't love heavy books. Choose a iPad sleeve to safely store your electronic device. Then slip it into your purse for easy access on the plane or at the pool. This cute little case has clever inside organization.
Skip the bag check. Every minute on a vacation is precious. By not checking your bags you'll save both time and money.  Try a Space Bag and vacuum seal your way to more space—you'll uncover more room for shoes, a toiletries bag and hairdryer. We love this duffle from Sailor Bags that fits perfect in the overhead.
Have the day bag ready. Preparing one bag with everything you need (for everyone) for the first day is helpful, especially if your hotel room isn't ready upon arrival. Use a small tote for easy access to swimsuits, a light change of clothes, sunglasses and sun hats. The classic LL bean Boat & Tote is a perfect solution. Tip: it also makes a great hostess gift--be sure to add a monogram.
Separate the wet and grimy. Wet and sandy swimsuits, towels and toys are often an unwelcome souvenir to bring home. Have a lined bag ready when you need to separate soiled or wet items –toss it right into the laundry room when you arrive home. For $9.99 you can't go wrong with this Bumpkin wet bag. 
Keep important items close. It's easy to leave something behind during the hustle and bustle of travel. Keep all your really important items like boarding passes, identification, credit cards and hotel keys together in the wristlet – easy to put inside your purse or bring separately for quick trips outside the room. I like this little one from Scout.
Do I really need this? Make a list of essential items and pack those first. Then take inventory of all the "extras" and ask yourself if you really need a particular item. Less is more when traveling. Tip: don't forget travel sized wipes and hand sanitizers. Keep a set of these with your travel bags.
More Labor Day Ideas From Momtrends
Pin it!
Be sure to follow our Favorite Mom Bloggers board on Pinterest and save your favorite Momtends articles.
Momtrends was not paid for this post.