We shared some of our top picks for baby feeding gear including baby food makers, baby spoons, baby bowls and more.
When your baby is finally ready to try solid foods it is such an exciting time. It's so much fun to watch them explore which foods they do or do not like. And it's even more fun watching them try to feed themselves!
That being said, it is also a really messy time. Haha! Remember that scene from Baby Boom? Actually, you probably don't because you're too young. But trust me, when you watch it, because you absolutely should, you will know what I'm talking about. Haha! And you will see why you need the best baby feeding gear...
The best gear for feeding baby
Luckily there are a slew of products available to help cut down on the mess...at least a little. Let's be real, babies are going to make messes. And we love those cute little messy hands just the way they are. But that doesn't mean we can't add a few new pieces of baby feeding gear to our bag of tricks!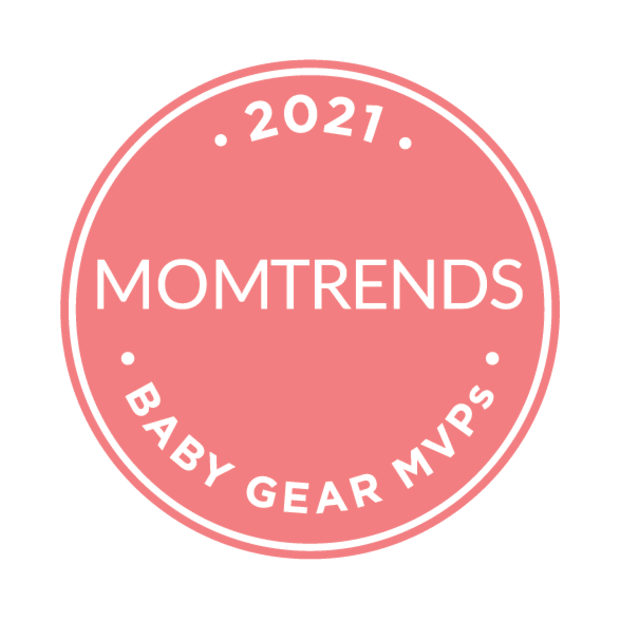 How Much Baby Feeding Gear Do You Need?
Now beyond a high-chair and maybe a bowl and a spoon, how much baby feeding gear do you really need? I'm not the kind of mom who thinks you need every single baby gadget out there, but I do believe in having go-to products that make a new mom's life easier on hand.
That is exactly what the baby feeding products in our latest baby Momtrends MVP's edition do. They make things easier for baby AND mom! Plus, they're just really cool. You will be amazed at how useful and innovative some of these baby feeding must-haves are!
So, let's get started, shall we? If you have a baby at home, are expecting one soon, or even simply know a mom-to-be, I can guarantee you will want to pick up at least one of these handy dandy gadgets when you're done reading this post.
Best Baby Food Maker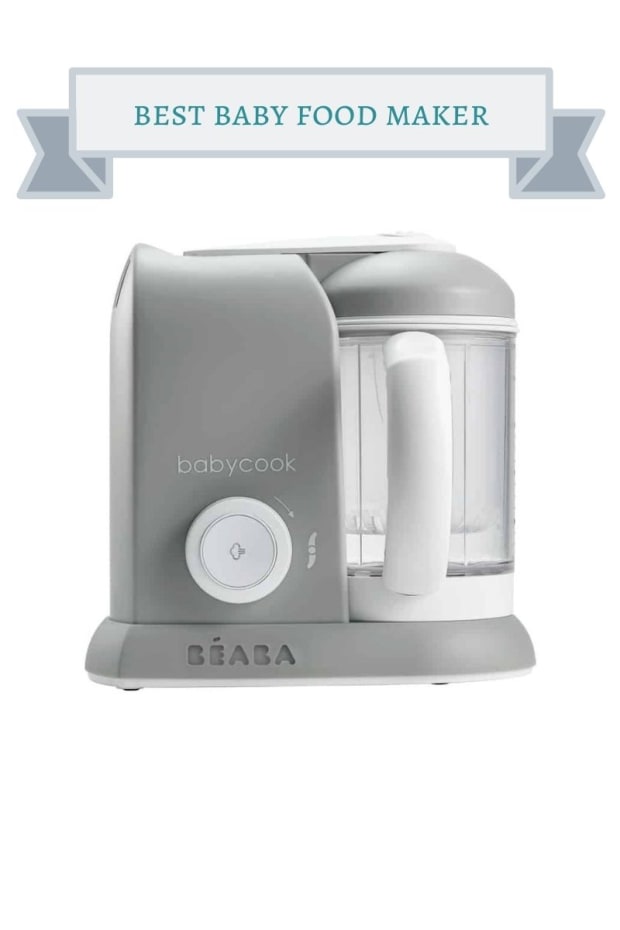 Making your own baby food may seem daunting, but it's a lot easier than you think. My daughter much preferred homemade baby food to the packaged stuff. I only wish the Beaba Babycook had been around when she was tiny!
You can quickly steam cook AND puree your fruit, veggies and even meat of choice in one easy-to-use machine! And I am so impressed that it even lets you control the consistency of the baby food you're making. This is so important because every baby's palette is different!
Get the Beaba Babycook here
Best Baby Immersion Blender and Food Processor in One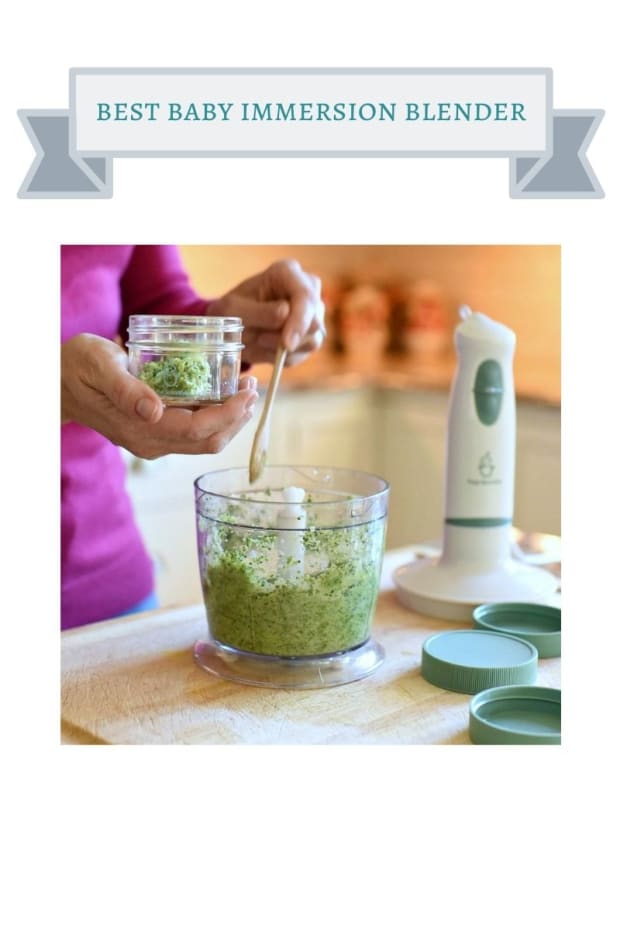 If you aren't sure how much of your own baby food you will make, you might want a more budget-friendly baby food maker option. This immersion blender and food processor in one is it!
Not only is it under $50, but it doesn't take up a lot of cabinet space and is super lightweight! I think it's so cool that the food processor is an attachment so if you want to use the immersion blender alone, you absolutely can!
Get the Sage Spoonfuls Sage Baby Puree and Blend here
Best Travel Baby Food Maker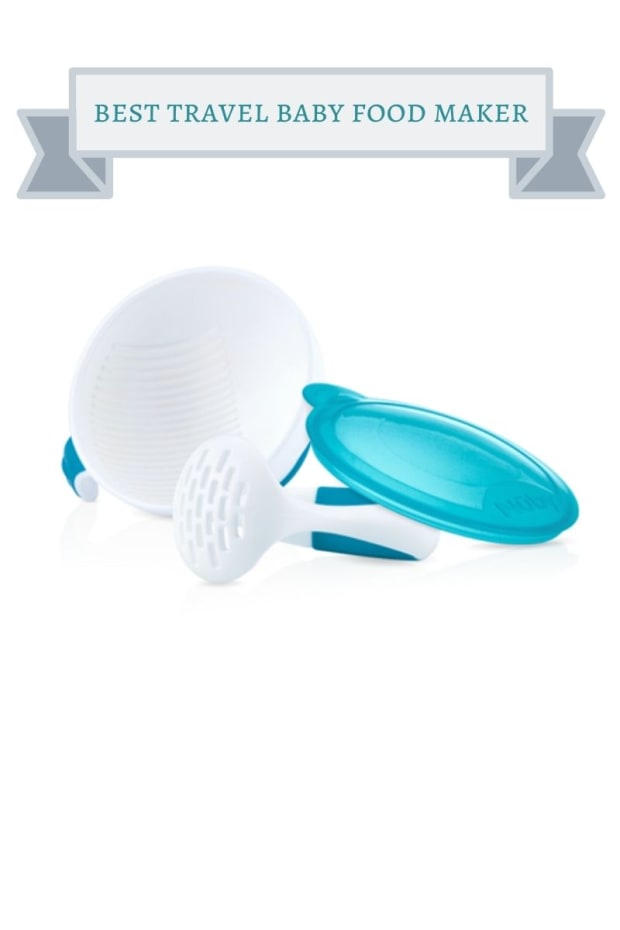 Do you ever find yourself visiting with family or a friend and losing track of time? Perhaps you didn't intend on being out that long and didn't pack extra baby food. Never fear. A travel baby food maker will save the day!
I can't get enough of Nuby's take on a travel baby food maker because it's so darn user friendly. All you have to do is ask your host for an avocado, banana, or something that your baby will eat and you can mash and serve it to her in the same bowl! Did I mention that it is a total steal too?!
Get the Nuby Garden Fresh Mash N Feed here.
Best Baby Spoon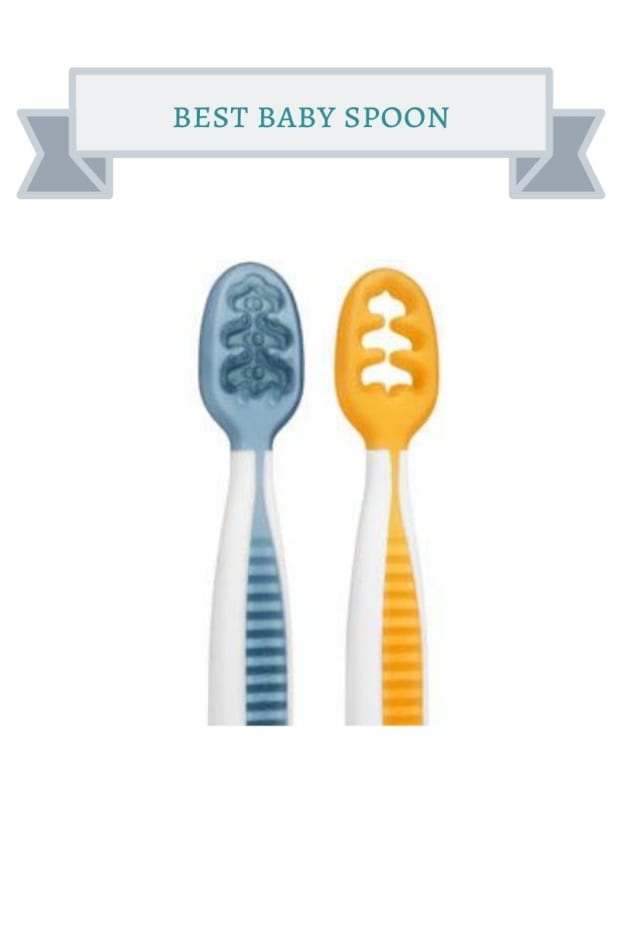 This is actually more of a pre-spoon. It's for that beginning stage and won't lead to your baby's frustration because the design ensures there is no wrong way to hold it. And it also makes certain that just the right amount of food makes it onto the spoon so the baby isn't overwhelmed.
And I really like that it comes with two different stages, so when your baby is a little more confident with self-feeding she can move on to the stage two spoon that allows for thicker, more solid bites!
Get the NumNum Pre-Spoon GOOtensils here.
Best Baby Bib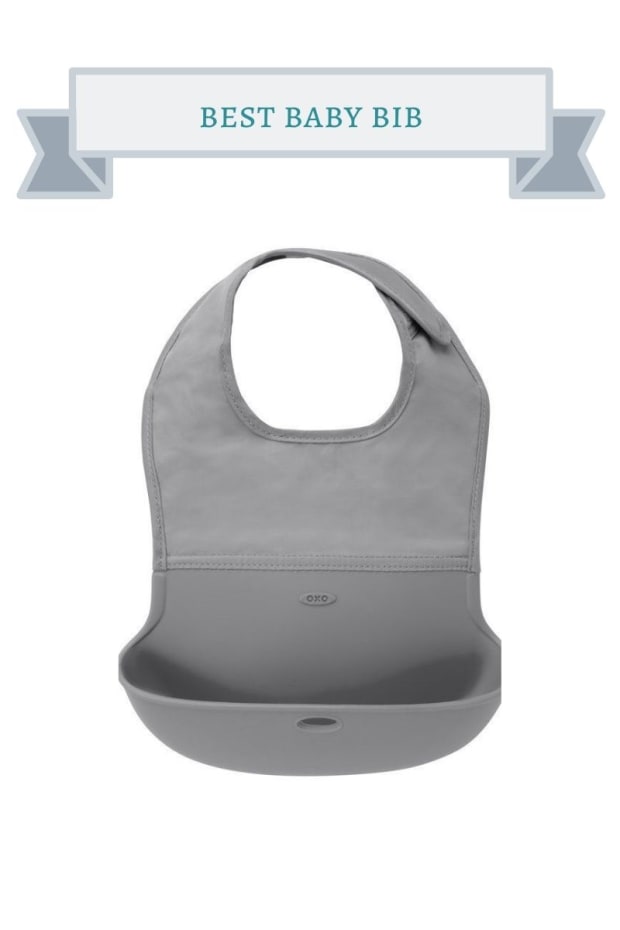 You think breast milk or formula stains? Wait for the watermelon. Haha! This bib comes complete with a silicone pocket that catches all those wayward bites that didn't quite make it to your baby's mouth.
I love how well this OXO bib protects your baby's clothes! And if you're feeding her anywhere but the high-chair it cuts down on the likelihood you'll ruin your favorite furniture, rugs, comforters etc.
Get the OXO Tot feeding bib here.
Best Baby Bowl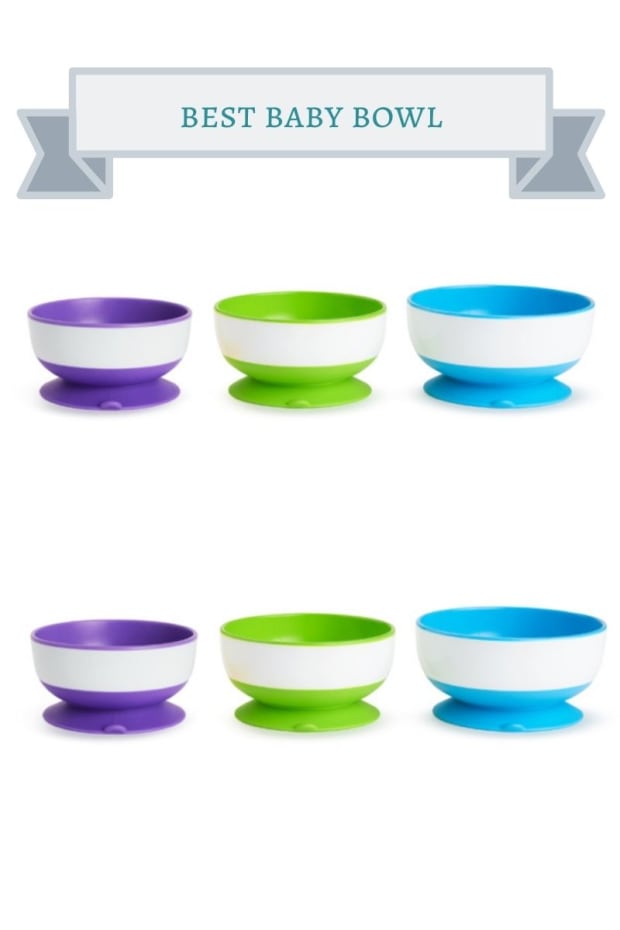 There is one thing in particular that makes this bowl really special. It has suction cups on the bottom. So you put it on your baby's high-chair tray and it stays put! If you've ever had a baby hurl her bowl across the room, you know how clutch that is.
What I like best about this suctioned bowl is the quick-release tab technology. I've had other suction cup bowls that were so difficult to get off, the bowl still went flying across the room. Bwah!
Get the Munchkin Stay Put Suction Bowls here.
Best Baby Food Scissors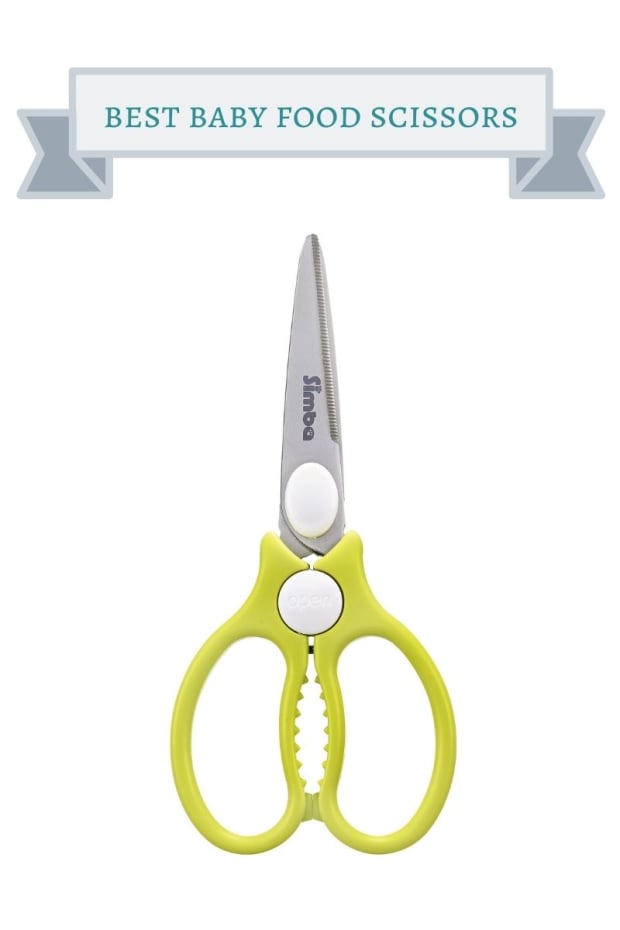 As babies explore feeding themselves, our anxiety naturally goes up. We want to make sure everything we feed them is safe, but why spend a ton of time cutting up their food? There is an easier way to give your baby food in perfect bite-sized portions.
Enter safety food scissors. In some cultures, they use scissors to cut up many of their vegetables. It's the same idea here, but with babies in mind. What I really love about these baby food scissors are the safety features like blades with rounded tips and a safety lock.
Get the Simba Safety Food Scissors here.
Best Baby Placemat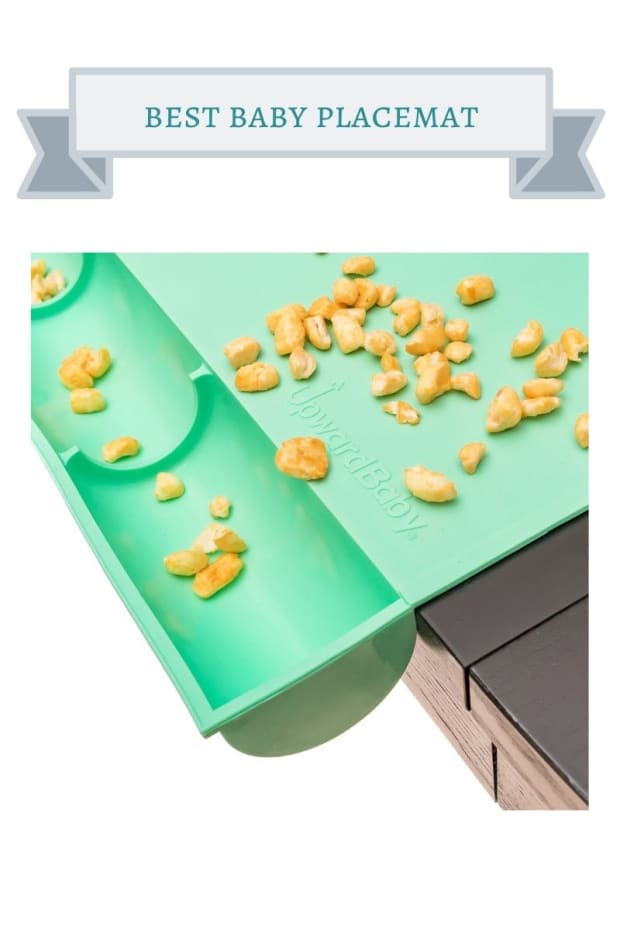 The same reason I love that bib with a pocket is why I love this placemat with a lower shelf that serves as the ultimate crumb catcher. It's perfect to take with you to restaurants or even use at home when your baby moves on from her highchair to a booster at your table.
I don't know about you, but I don't love being "that family," at a restaurant. You know the one who leaves a mountain of cracker crumbs on the floor. I love that, thanks to this baby placemat, my floors, and the floors of any restaurant we visit stay clean!
Get the Upwardbaby Silicone Food Catching Suction Placemat here.
And those, my friends, are some of my favorite baby feeding gear picks. Some are for home, some are for on-the-go, all are uber useful!
Don't forget to stay tuned for our next Baby Momtrends MVPs list…
For Even More Momtrends MVP's Winners, Follow the Links Below:
Pin It!
Save your favorite baby gear on Pinterest and follow along with our Gear for baby and kid board!
How We Pick Momtrends MVP's
Momtrends MVP's is a non-sponsored series. Brands must meet our strict standards to be included. When naming winners we take several factors into account, including expense, convenience, and style.
We make our picks annually based on editors' research. In some instances, we may request and receive samples so that we can more thoroughly assess products. Our opinions are our own, and our goal is to help our community of moms make more informed decisions on everything from baby gear to beauty products to vacation destinations and more. We scour the abundant options and painstakingly hand-pick our favorites, so you don't have to. Our hope is that our most valuable players become your most valued purchases.