We shared our fave baby subscription boxes in our latest baby gear Momtrends MVP's list!
Where were subscription boxes when my kids were babies? I got in on the trend when they were small, but had they been around when they were infants I would have been all in then too. Haha! They offer new moms (and dads) a way to save time and money. And they make great gifts! We've put together our top picks for 2023 to give and GET.
There is something so fun about digging into a box of surprises. I actually started ordering subscription boxes for myself and enjoyed them so much I knew I had to test them out for my kids too.
I am sure it will come as no surprise to you that they loved them as well. So, you can believe me when I say people of all ages will have a blast with subscription boxes. That includes expecting and new parents.
How to Choose a Baby Subscription Box
Happily, there is a slew of baby subscription boxes out there and more debuting all the time. How many subscription boxes does the world need you ask? For me, it will never be enough. BWAH!
Whether you want baby toys, clothes, bathtime products, or even books, the baby subscription boxes in today's edition of Baby Gear Momtrends MVP's has you covered! The only trick will be narrowing down which box you need. As much as I obsess over subscription boxes I have to reign myself in a little and not order ALL of them. Haha!
The key is to pick a box that's in line with your interests. Are you an avid reader? Then you know you're going to be so excited to see which new baby and kiddo books are in your box. Maybe you're a gearhead. In that case, the latest and greatest in baby gear is more your speed right?
On that note, let's talk about my current favorite boxes...
Best Educational Baby Toys Subscription Box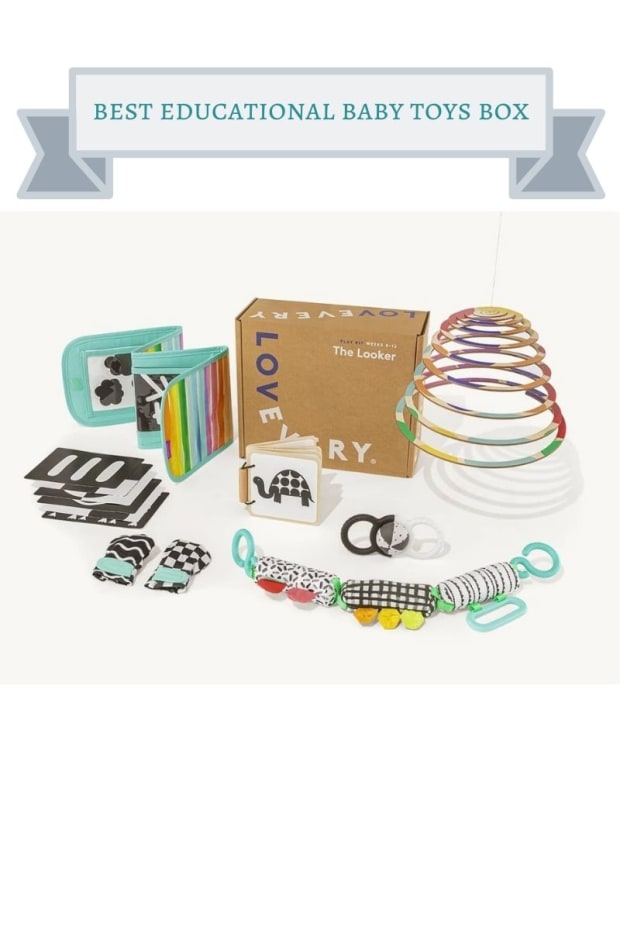 Lovevery's mode is playtime with purpose and I just love that. They carefully curate a box full of playthings specific to the stage your baby is in. In their play kits, you will find tools that can help your baby's developmental and brain development.
I know when we think about educational toys we typically think about older kids, but I love that the team behind Lovevery is focused on developing those skills from the get-go!
Best Baby Food Subscription Box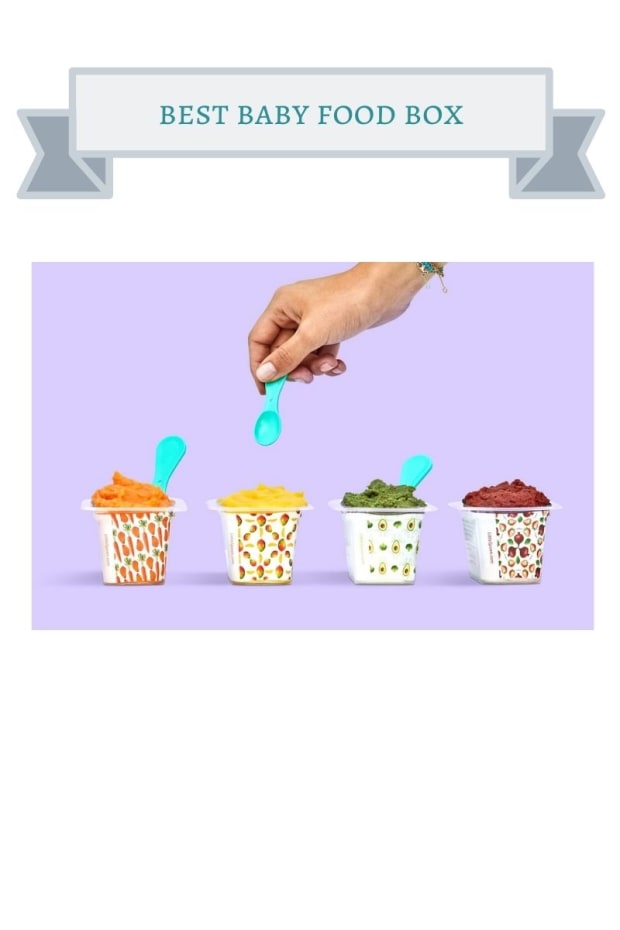 When my daughter was a baby she fully preferred homemade baby food to the jarred stuff. And I was happy to make it when I had the time, but I also had a very busy four-year-old, and a career, so there were times she just had to eat the pre-made food. With a service like Little Spoon, parents can count on the delivery of freshly made organic baby food every week.
I can't get over the rotating menu. Thanks to it, your little eater gets exposed to different types of flavors. The more they experiment, the less picky the palette in my experience.
Sign up for Little Spoons here
Books for Baby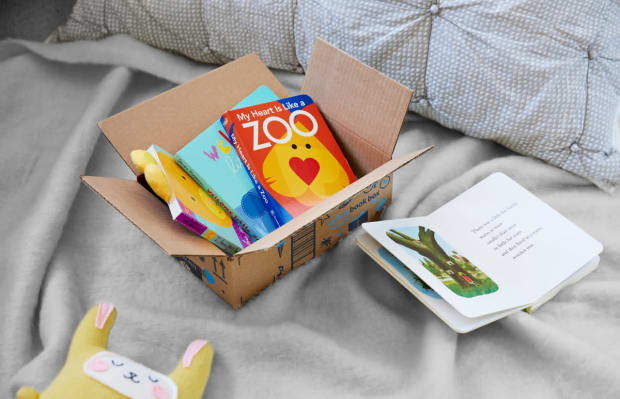 Share the love of reading with your baby and get wonderful children's books delivered to keep your at-home library fresh. You can pick the age, we suggest starting with the pre-readers age 3 or younger. It's never too early to introduce books and this will keep this special time fresh for everyone. 
The books feature vibrant fully-color images. This level includes hardcovers and softcover leveled reader books,
Toy Boxes for baby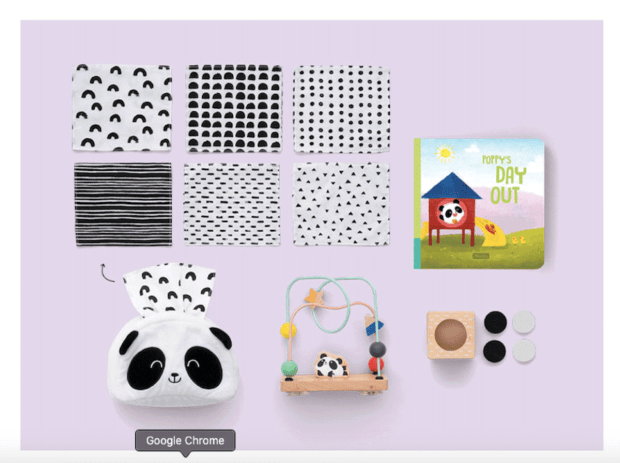 KiwiCo Toys  dreamed up this box of toys for babies 0-24 months. Build a foundation for learning with Panda Crate from KiwiCo Toys. Panda Crate was inspired by the vision of helping busy parents nurture their naturally curious and creative babies. Each crate to help babies learn by doing what they do best — playing, exploring, and most importantly, interacting with loving adults in their lives. $16.95/month + FREE SHIP when you sign up for six month. Crates delivered every 60 days. 
Best Subscription Box for Pregnant Parents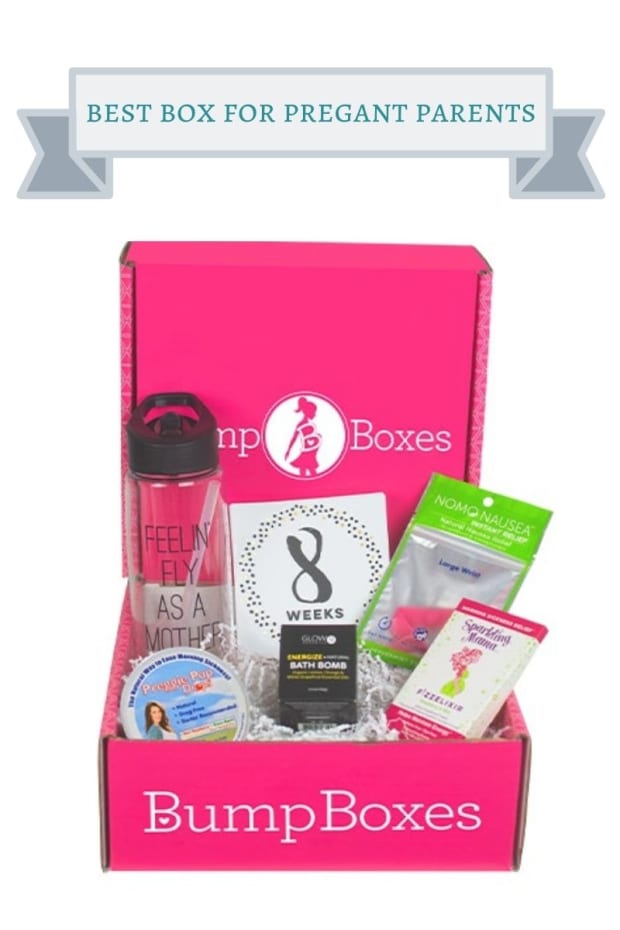 If ever there is ever a time to celebrate yourself it's when you're expecting. Pregnancy is different for everyone. Sometimes it's magical from start to finish and sometimes it's just really hard. No matter how you feel, a special surprise will make your day. And Bump boxes are chock full of special surprises for pregnant people.
I think it's so great that the surprises in your box correlate to which stage, or trimester, of your pregnancy that you're in. The first-trimester box, for instance, comes with products to help face morning sickness, fatigue, and the like!
Head here for Bump Boxes
Best Baby Book Subscription Box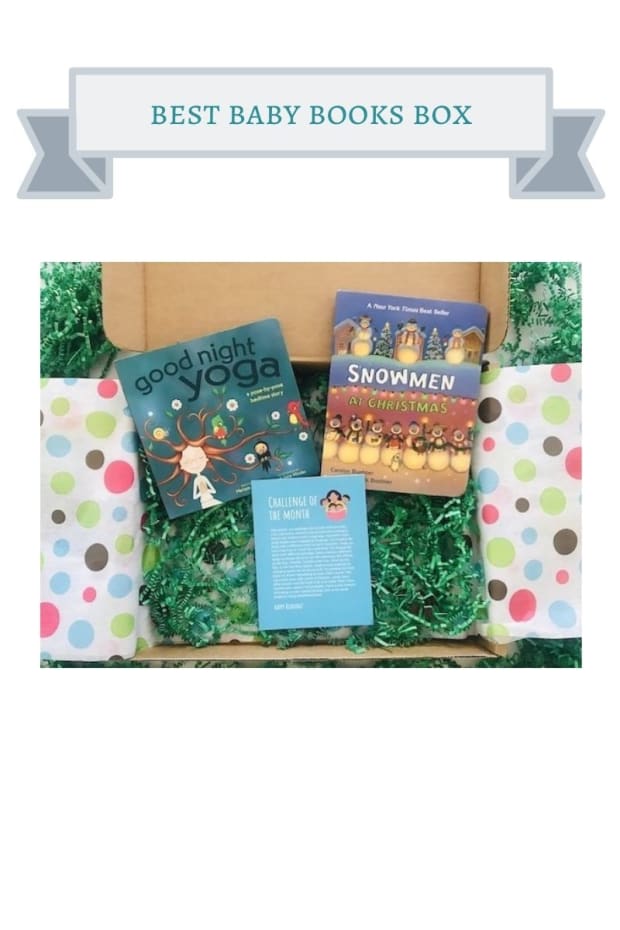 One of my earliest memories is of my mom reading to me. She always made books a big priority from day one and I'm better for it. I strive to do the same with my own kids. And that means I have spent a lot of time researching and looking for books for them. How handy would it be to have a carefully curated selection of books specific to your child's age delivered every month? And that's not all. The boxes also come with parent guides complete with tips for how to use the books to foster pre-literacy development and activity suggestions to keep the lesson going.
I love that you customize your delivery according to whether you prefer board books, paperbacks, hardcovers, or even a mix.
Head to The Story Box
Best Baby Samples Box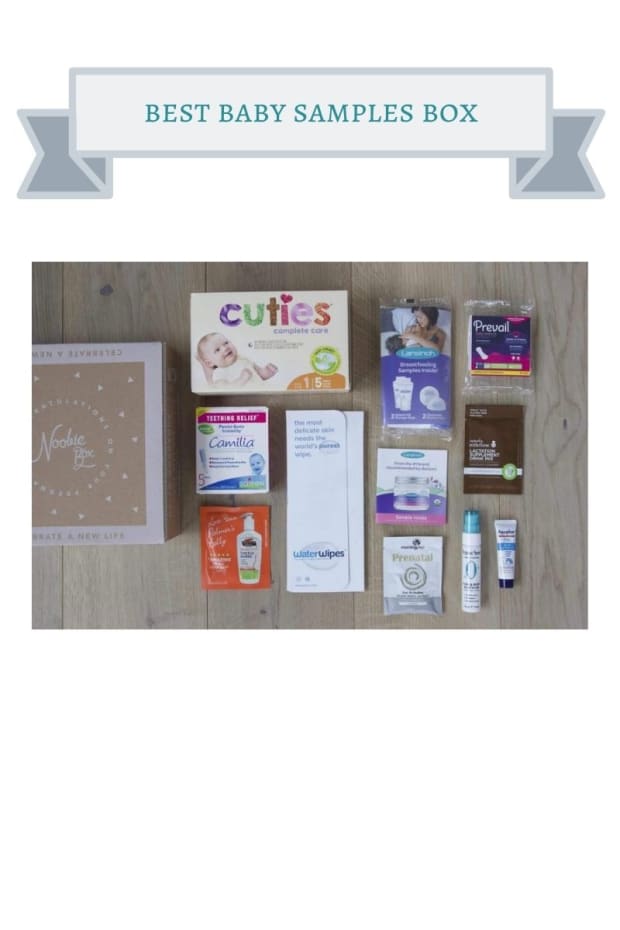 When you first find out you're pregnant, all of the products available to you can feel overwhelming. It's the same when your baby is born. If you aren't making your baby's food, how do you know which baby food to buy? Samples are your best friend. Stock up on free baby samples for the first 3 months with your little one plus 4th trimester support products for mom! 
This box is intended for expecting moms due with their baby within the next month or those with babies 0-3 months. I know I already included baby food, but the reason I love this box so much is that they also offer a free pregnancy box filled with product samples for both expecting parents and their babies! So, you'll have some samples on hand to try out when the baby comes.
Sign up for the Hey Milestone here
Best Baby Fashion Subscription Box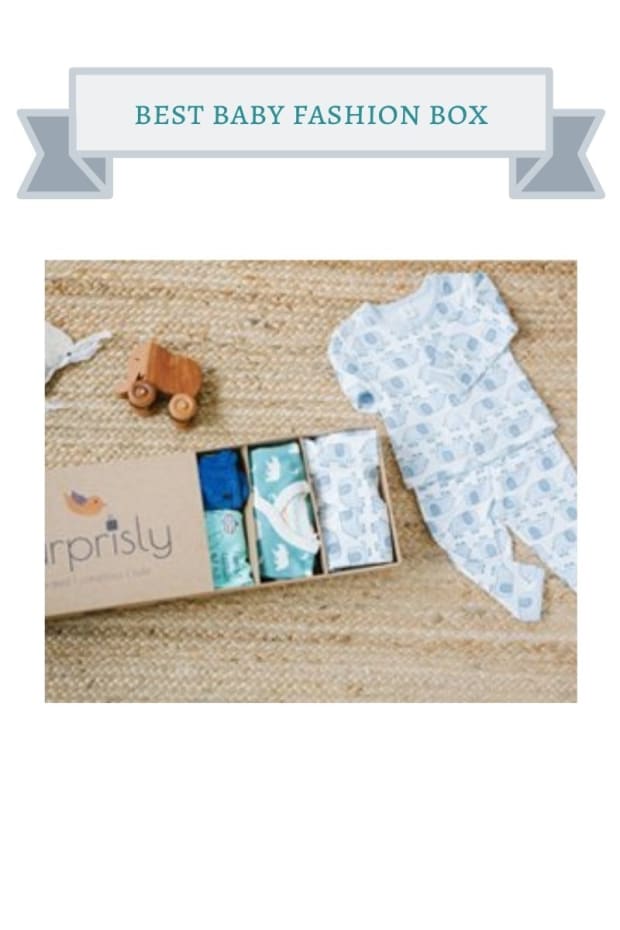 I am the mom of two kiddos who had baby eczema, so I am especially sensitive about what type of clothing my kids wear even to this day. The moms behind Surprisly had parents like me in mind when they created their baby fashion box that only includes clothing made from 100% cotton.
Not only do I love their sensitivity to allergies and such, but I also love that these boxes come with different types of outfits like one for going out, one for play, and one to sleep in. We all need boxes like that, bwah!
Get the Surprisly box here
Best Eco Baby Subscription Box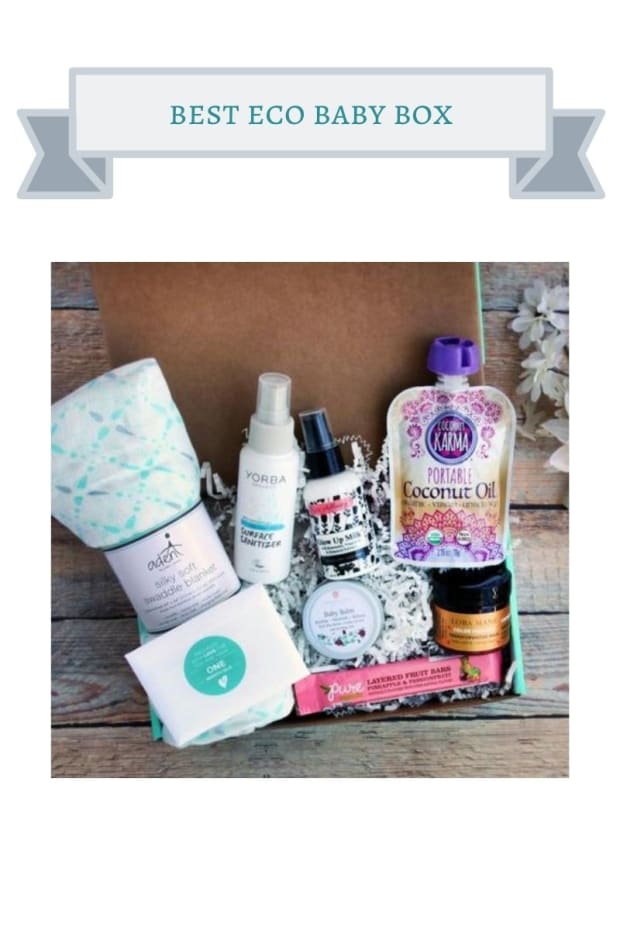 If you follow a green lifestyle, you want an eco-friendly subscription box right? At Ecocentric Mom you can pick a box full of organic, sustainable, and toxin-free pregnancy and baby products. They include everything from baby food, to swaddles and even beauty products.
I am not ashamed to admit that I firmly believe in the treat yourself philosophy. That doesn't mean every treat has to be extravagant. And treats mean something different to everyone else. But just a little indulgence to say to yourself, job well done, can make all the difference. So, I love that this company has a pampered mama box option. Enough said!
Best Baby Diapers and Wipes Subscription Box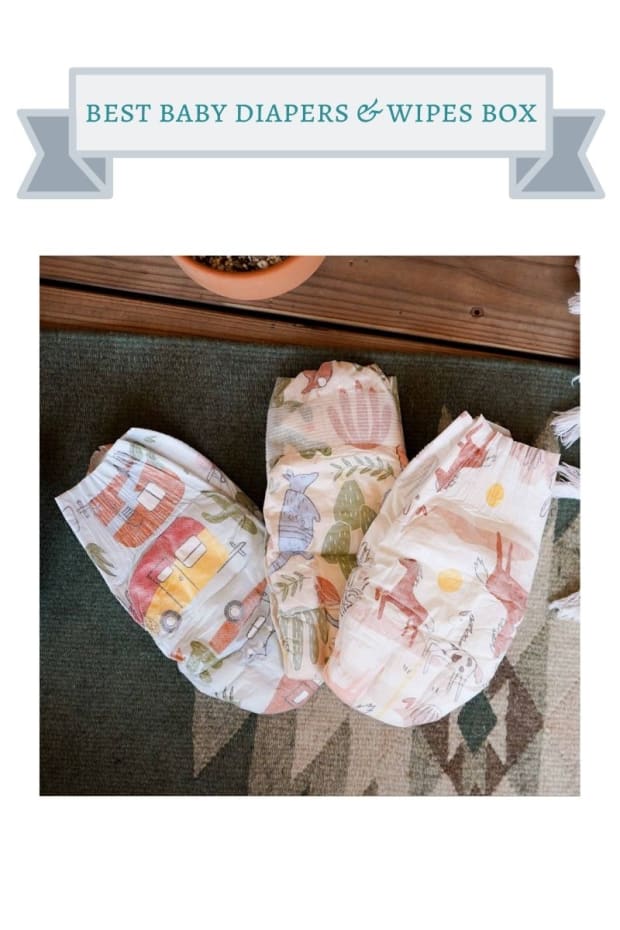 It is no secret that Honest Co. has the cutest diapers around. The prints and patterns are beyond precious. And their super-absorbent, eco-friendly diapers actually work too. That's the most important part! Now I remember ordering them for my babies and running out so fast. If only they had a subscription box...but wait, they do now! And you get wipes with it too. Score!
For me, the best part about this subscription is saying goodbye to the fear of running out. Each delivery comes with 7 packages of diapers and 3 packs of wipes!
Get your Honest Diapers and Wipes Subscription
Well, I think that gives you a good amount of subscriptions to mull over, don't you?! And remember, baby subscription boxes make great gifts too!
Stay tuned for our next Baby Gear Momtrends MVPs list…
And for More Momtrends MVP's Winners
Pin It!
Don't forget to save your fave baby gear and ideas on Pinterest and follow along with our Gear for baby and kid board!
How We Pick Our Winners
Momtrends MVP's is a non-sponsored series. Brands must meet our strict standards to be included. When naming winners we take several factors into account, including expense, convenience, and style.
We make our picks annually based on editors' research. In some instances, we may request and receive samples so that we can more thoroughly assess products. Our opinions are our own, and our goal is to help our community of moms make more informed decisions on everything from baby gear to beauty products to vacation destinations and more. We scour the abundant options and painstakingly hand-pick our favorites, so you don't have to. Our hope is that our most valuable players become your most valued purchases.