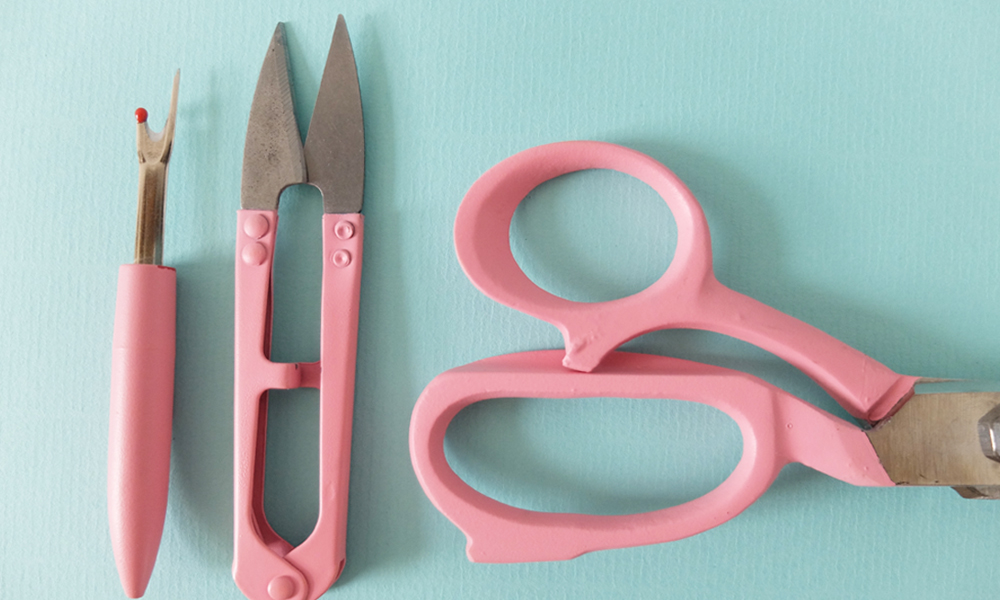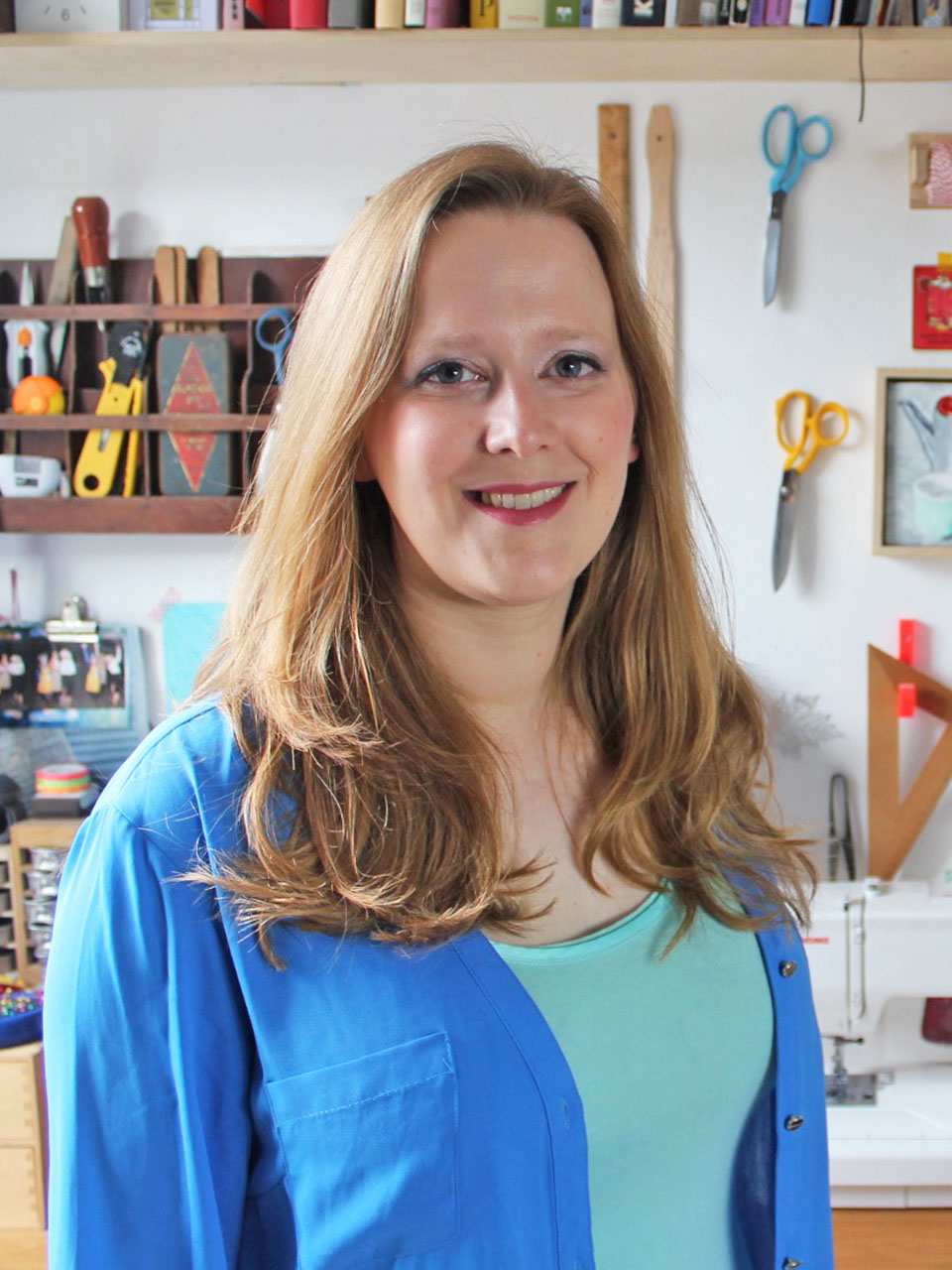 Hoorah, it's Sunday and that means it's time for your weekly dose of sewing inspiration! Scroll down for some fabulous makes, and everything we think you should see and listen to this week.
Did you watch the second episode of the Sewing Bee? Every week we post a selection of sewing patterns from independent designers and commercial pattern houses inspired by the show, so you might just find that pattern you were eyeing up!
Also on the blog this week: New Sewing Pattern Releases for April. There were definitely some beauts released last month so go check them out!
---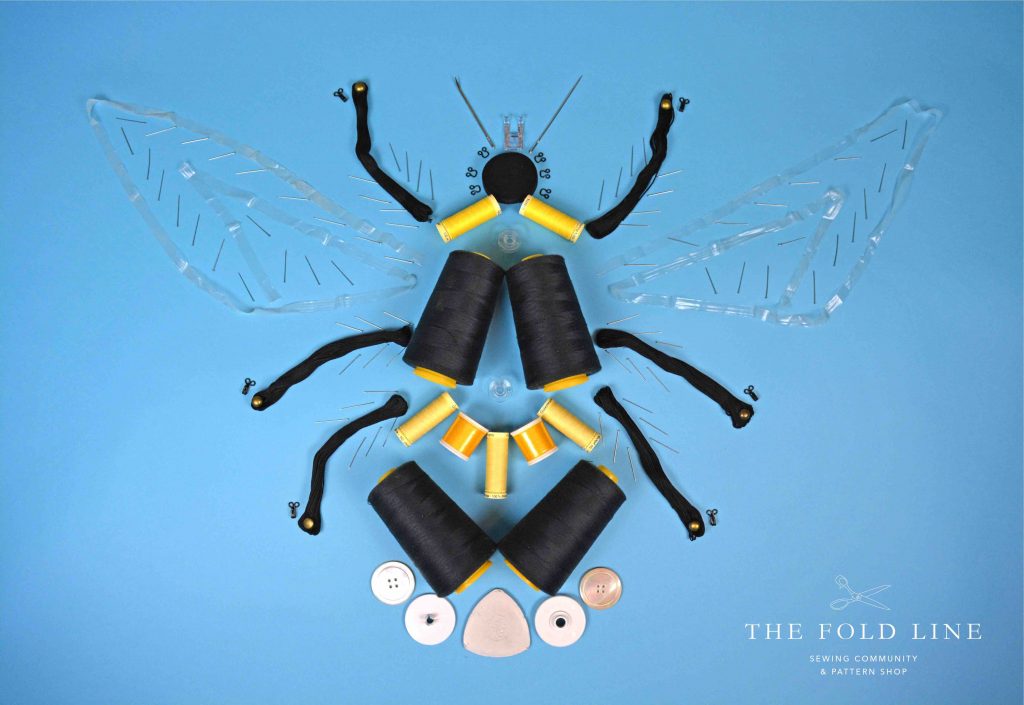 Are you watching the Great British Sewing Bee series 6? We have searched high and low to bring you the best selection of sewing patterns from independent designers and commercial pattern houses that featured in this weeks episode, so you can re-create your favourite 'Bee' look at home! For the nr. 1 fans: check out our ultimate guide to the Sewing Bee page. We've got loads of exciting Sewing Bee goodness including a review of the book that accompanies the series!
---

Gingham + black & white + culottes = a dream combo! Mary from Sablecraft made a pair of Helen's Closet Winslow Culottes and after some ups and downs (head over to her blog to read the whole story) she absolutely smashed it!
Ohhh we are loving the brand new Passiflore dress pattern from Deer & Doe. Cortney from S is for Sew is looking beautiful in her bright orange number – which she dyed herself!
Of course we knew that Manju aka Sewmanju was going to ace the comfy chic look! Check her second loungewear outfit on her blog, and she made a matching set for her daughter too.
Pin-tucks, ruffles, flounces… the No. 672 dress from Grasser has got it all, and it suits Emily from Self Assembly Required VERY well!
Sylvia aka The Ravel Out raided her fabric stash and found the same print in three different colours. She went on to create this floaty number with McCall's 8035 and it's perfect!
Kelli from True Bias used fabric she designed herself to stitch her second Paper Theory Zadie jumpsuit!
This beau-ti-ful dress is made by Alexis – who blogs as The Real Alexis Bailey – with Vogue 9265. Isn't it stunning? Those sleeves are drrrreamy!
This Darling Ranges dress by Megan Nielsen is perfection. The fabric choice is definitely on point!
A leopard print raincoat? Yes please! Holly from Holly Dolly Darling made the Truffle Coat by Lara Sanner and we need one of these in our lives!
Looking as gorgeous as ever Brittany aka Brittany J. Jones! We think McCall's 8035 and this striped double gauze is a match made in dress heaven..
This is the best Jean-Paul boiler suit (by Ready To Sew) ever! @geraldineberman posted a pattern review and mentioned she's in love with Jean-Paul. Well, we feel the same way!
This dress is Asteria dress by Jennifer Lauren Handmade, beautifully modelled and made by Ruth @nightingaleanddolittle. Read more about her experience making this dress here.
---

Here are the latest new sewing pattern releases from independent designers in the sewing community. We are passionate about championing indie designers in the sewing community and we are always looking for new sewing pattern designers we can feature. With over 200 designers from around the world creating patterns for us to sew with, there is a lot of choice. If you need some help finding your next sewing project search for more ideas using our sewing-specific search tool.
---
We love nothing more that sitting down at the end of the day and watching sewing blogs, it's always fun to see what patterns other makers have been sewing up or what they've bought in their fabric hauls! Each week we share sewing videos from the sewing community where you can pick up tips, sewing advice and catch up on the latest high street and fashion trends. You'll also be able to see what other makers in the community have been up to.
It's us! New Sewing Pattern Releases || April 2020 || The Fold Line
Abi at What Abi Makes: Sew & Tell – Sewing for Spring!
Lisa at And Sew On: 7 Sewing Plans and Me Made May
Adele at Button & Pip: Question & Answer || Which is my favourite make ever?
Lauren at Guthrie & Ghani: Closet Case Patterns Ebony Tee – Lauren's latest make
Kealy at Voice Of A Creative: Sew with Me Catch Up Episode 4- Sewing the Georgie Dress, Pattern Adjustments and Jersey Makes
Karina at Lifting pins & Needles: FREE pattern: Button up dress (Peppermint). Princess seams & exposed casing for waist shaping.
Mel at Handmade By Ditsy-Tulip: A peek inside Selvedge Magazine and updates
Lindsey at Inside The Hem: Seamwork Dani in Black Pleather Sewing Pattern Review
---

There is nothing better than listening to people talking about their favourite hobby while we sew. Grab yourself a cup of tea, get the sewing machine warmed up and sit down to listen to the conversations of sewing bloggers, indie designers and other makers on topics from how to design a new sewing pattern to sorting out your fabric stash. Here we have curated a list of sewing podcasts hot off the press this week. Have a listen this weekend for your weekly dose of making inspiration.
Love To Sew with Helen and Caroline: MENSWEAR STYLE WITH NORRIS DÁNTA FORD
Sew and Tell with Meg, Amanda and Kate: Hack It! —Episode 38
Sewing For The Weekend with Beth and Nina: Fuller Cardigan Review
Sewing Out Loud with Zede and Mallory: Stay Stitching, Understitching, and Top Stitching
Dressed: The history of fashion with April and Cassidy: Fashion History Now #6
---

Each week we also share all the new fabrics, haberdashery and kits from independent sewing businesses that we work with. You'll find the latest fabric collections to hit the shelves, new haberdashery sales, offers and other exciting launches. Take a look at all the products that small businesses have curated from your perusal this week.
We're pretty sure we can all agree that the above floral cottons lawns are pretty epic?!? Shop these and many more pretty cotton lawns over at Cloth & Candy!
Holy moly! We are obsessed with this amazing zebra print from The Draper's Daughter. It's a rayon linen mix and the idea of a dress in this is making our hearts flutter…
Are you thinking of making of a light cardi for summer? This amazing Mind The MAKER wicker knit fabric from Lamazi Fabrics would be so perfect for it!
It's the start of Me Made May and if you are taking part this year this Me Made pin from Pink Coat Club would be the perfect addition to your me-made clothes!
Isn't this cotton lawn from Cloth Spot absolutely stunning? We love the colours and the amazing print so much!
Hoorah, sign ups to Sew Hayley Jane's monthly box of sewing goodies have just opened again! If you go for it now you'll receive your first surprise box in June. Don't forget, you can save 10% by using the discount code FOLDLINE10 too.
You can always count on Sew Me Sunshine fabrics to brighten your day… How about these colourful prints? They must do the trick!
This cotton from Fabrics Galore is covered in tigers and we are 100% into it!
A print with colourful bicycles with baskets full of flowers, doesn't that sound lovely? Check out this cotton poplin from Lulou Designs, it's totally adorbs!
Did the Great British Sewing Bee inspire you to sew your own Palazzo pants? We love the look of Butterick 6599! You can now shop this pattern and other selected Sewing Bee patterns with 50 % off!
---

We keep a handy list of sewing events, exhibitions and meet ups happening in the sewing community all over the world on our sewing social calendar here.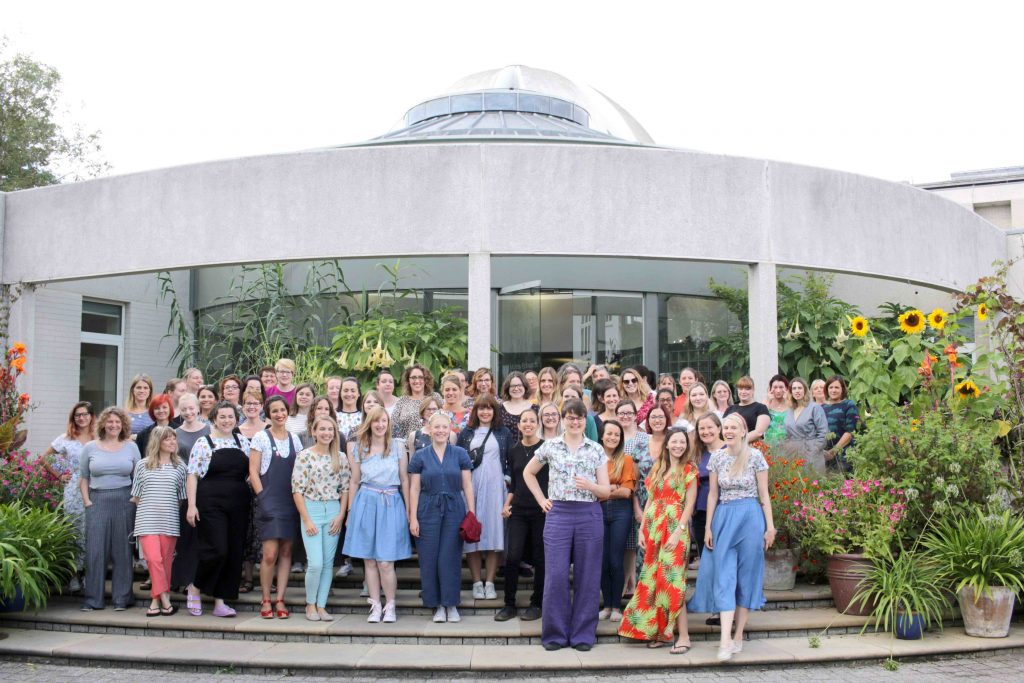 ---

Come and join our sewing Facebook group where we are chatting about sewing plans, new patterns and helping each other out with projects.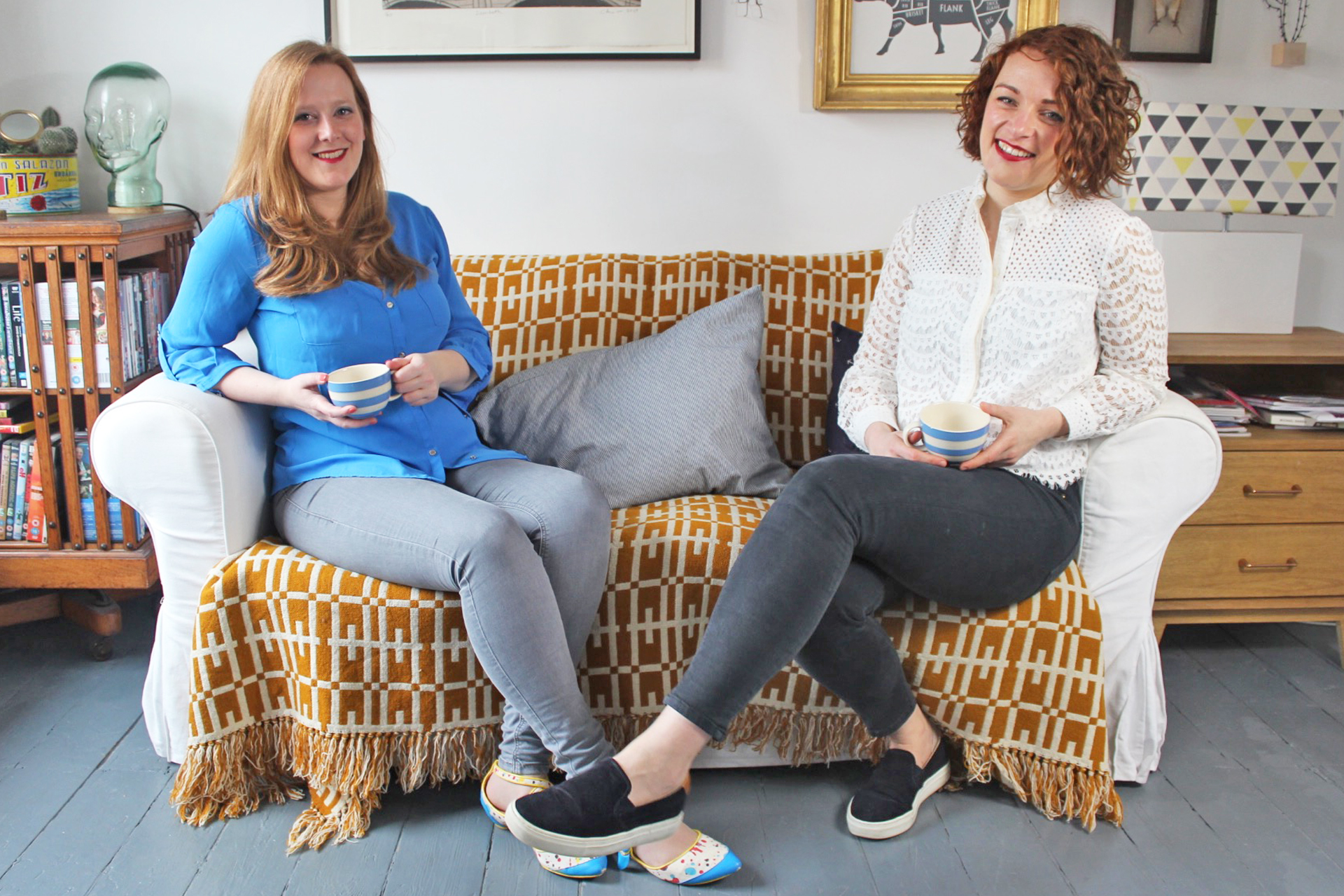 ---
The post Sew Reporter – 3rd of May appeared first on The Foldline.